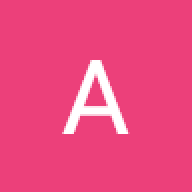 Silver Contributor
Read Rat-Race Escape!
Read Fastlane!
Read Unscripted!
Speedway Pass
Hi guys,
This is my progress thread for my ecommerce brand launching 2.04.2021
*I am not dropshipping.*
I started working on this at the beginning of February and most of it was done by the end of that month, so I've wasted a lot of time since then not knowing what else to do.
Leads are accumulating and anticipation is building but I'm not sure a 2 months prelaunch campaign has been the greatest idea.
Things I've done so far
Built website (includes everything from pixel setup to custom editing, removing buy buttons, product photography, copywriting, the lot.)
Built a referral campaign and collected 5k leads. ( bring 25 friends and get 1 free) I'm giving away +-100 pieces total. In hindsight, I should've went with a higher number and less time. I gave people a month and a half.
Automated email flows for everything such as abandoned carts, returning customers, etc. (spent some time here thinking about the endless possibilities with ifs and buts)
Fb and insta posts everyday.
Influencers campaign 5 posts so far with minor impact, 5 to go on launch day with bigger influencers(300k+)
Fb ads funnel ready to go.(lookalikes, custom audiences, retargeting, the lot)
Created 5-6 Instagram template stories that I can easily edit for everyday use.
Created individual discount codes for the guys that completed the referral campaign. When they reached the threshold an automatic email was sent with a code but by now it should be shared so I'm not taking chances( for the 100% discount)
Integrate the reviews app right before launch. Since it's not free, I didn't want to use it until the site is live
Things I need to do short term
A/B test different popups (email capture) and maybe integrate "Wheel of Fortune" app for the same purpose
Things I need to do long term:
Grow both Insta and Fb presence

Anything over 10k followers should help build trust.

A/B testing free shipping vs cheaper with paid shipping(current)

Mixed thoughts about this, only assumptions. I see successful brands doing both so I need the a/b data

Improve packaging

As I was rushing with the packaging part of the business, I overlooked some better packaging designs that I could get for the same cost, but will improve overall the experience. I've already contacted the suppliers and supplied(haha) my needs, they're waiting for the okay.

Improve conversion rate.

How do I know it needs improving you ask? Well, conversion rate can always be improved.

Design 5 timeless pieces to create a 100% original collection

By original I mean a founding collection, something that I would like to keep on the website forever. More on that as we get there.

Get the brand to £10K revenue/ month.

While my lifelong goal has been to earn £10k/ month after taxes, I'm happy with my brand doing that. At the 10k/month level I can afford to pay my monthly expenses without impacting the brand as much. I only need £2k/ month which will stay the same for the foreseeable future. You might argue 20% is a lot at the 10k level but the percentage will drop as revenue increases.
​
Launching
:
I will refrain from expectations.
The 5k leads I have acquired at £0.25/lead( does not factor in products shipped).
There's 7k leads total but the software I use automatically excludes leads from sweepstake websites, duplicate IP, etc.
I'm aware a percentage of my leads joined just for the free products, or signed up and gave up. This category, I'll say, 50%?, of total leads. Again, no precedents so I'm not sure what to factor here.
While they were targeted and warmed up for the duration of the referral campaign, I'm not sure what to expect.
I get around 50% email open rate( not sure it's sustainable since I only sent 10 emails throughout the campaign)
All said and done, I would consider a 1% conversion rate a success. Expensive, but it's a start.
Mindset:
I am positive about the whole journey and really keen to learn. One concern I'll be tackling is Shiny Objects Syndrome which I'm sure can be cured by implementing smaller goals and sticking to them.
I'm not sure if I'm setting myself a ceiling by aiming for £10k a month for my business, but that's something I feel I can do. Once I get there I can then work on that.

Thank you for reading this !
I'm sure there's tons I missed but I'm here to learn and document the journey. If you do have any suggestions let me know.
Last edited: