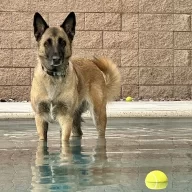 Legendary Contributor
FASTLANE INSIDER
EPIC CONTRIBUTOR
Read Unscripted!
Summit Attendee
Speedway Pass
Jul 25, 2007
8,272
38,663
Many people always email me and ask me how I pick my niche product and how I find dropshippers or suppliers. There's no exact science in finding a niche products. Alot of it is trial and error. You may find a decent niche product that has little competition and then find out that the wholesalers will only sell to you for $440 and the product has a $500 retail price. That is not a good product.
It's hard to explain how to find the product. Sometimes it's just comes to you while you are surfing the web or shopping in a mall. Other times, you realize you need to buy something and find out that you can't find many stores that carry it.
Once I find a niche that looks promising I do a google search on it and write down the contact information for all the manufacturers. There should not be too many manufacturers if you are truly looking at a niche product. Once I have the contact info, I shoot out an email like the one below:
Hello,
I am launching a new online store that will sell only WIDGETS. My store will carry about 30-35 total products from various brands of WIDGEST. I would like to carry your WIDGETS in my store.


If you are interested I can fax you my business license, EIN number, etc… I would like to know if you offer dropshipping and if not, what your wholesale order requirements are. I prefer to pay by credit card for my orders, but can purchase on PO's and pay invoices also.


A little background about me, I create and run online retail niche stores for a living. I purposely target niches because I feel that I can instantly compete from day one and I can concentrate on providing great customer service, aggressive marketing for my products. This is much easier to do efficiently and effectively if I target a specific niche. My store will also all include a very active blog that will be updated frequently. The blog will run promotions, contests and product reviews. All of which will generate relevant, fresh content about your WIDGETS and your brand.


Please let me know if you have any questions, feel free to call me or reply to this email.


Thank you.
​
I usually get a few responses, maybe about 40%. If the niche has 10 manufacturers, 4 or 10 may be enough to open a store. I usually send a follow-up email a few days later. This usually gets me a few more responses. So if I get enough manufacturers to field a store of 30-50 products, I feel that I can move forward to the next step.
The next step is to evaluate the margins. In most of the responses, the manufacturers include their wholesale price list. I go through and calculate profit margins and wholesale requirements. They also usually tell me if they do or don't dropship.
If they dropship great! If not, you have to look at their minimums. As long as their minimums are small like $200 order total or 6 total products, I feel that I can deal with it. Let's say I'm selling a $100 product and the wholesale price is $50 and I only need to order a $200 minimum. I will wait till someone orders 1 and then I'll order 4 for $200. I sell one for $100 and have 3 in stock. This capital outlay isn't that bad.
Based on all this data, I decide if I can profitably create a store.
I am moving to a stock and ship type of system now because I feel that I can afford to stock products now. As my ebizes grow and I continually add more, I can sell the same stock in all my stores which gives me a better chance of not getting stuck with stuff. Worst case scenario with stock is that you offload it on ebay at cost.
Questions? Ask away.