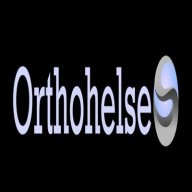 plutocrat-in-training
Read Rat-Race Escape!
Read Fastlane!
Read Unscripted!
Summit Attendee
Speedway Pass
User Power
Value/Post Ratio
164%
Aug 31, 2016
1,422
2,329
In terms of brand building, we witness several franchises in sports (primarily football) that fail continuously and yet still sell out stadiums week after week. This really perplexes me. The brand and tradition is so enriched in the bloods of the viewers and ticket holders that people dont mind paying to watch their team perpetually suck.

As an Oakland Raiders fan this resonates with me quite well. I am sure, Cleveland Browns fans can relate even better.

These are the few teams that have not had any success due to poor leadership/management and still are worth billions;

Oakland Raiders (soon to relocate to Las Vegas)
Cleveland Browns
Cincinatti Bengals
Jacksonville Jaguars
Houston Texans
Buffalo Bills
Los Angeles/San Diego Chargers
Arizona Cardinals

The strategies do not matter! I think football is a different beast of an animal then other sports because of how deeply rooted it is.

In baseball for example, there have been instances when a franchise (even ones that have won the world series multiple times! struggle with fan attendance and valuation!) I.E florida/miami marlins, arizona diamondbacks, cincinatti reds, minnesota twins)

Obviously as value creators we never want to compromise our quality and our output; however I just envy pro sports teams like the aforementioned that habitually underperform and do not produce (losing season after losing season, no playoff appearances etc) and still reap in $$$$'s.....

Incredible.