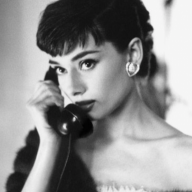 Bronze Contributor
Read Fastlane!
Read Unscripted!
Hey Fastlaners!
Hopefully this is the right place. If not, please move the thread!

I'm almost through the book (I'll finish it today), but I was playing with an idea already months ago. But I'm not sure, if there's really a need for this and because of that, I'm asking you what can I do to find this out?

My idea was to create a homepage with information, to optimize its SEO and to look how people react to it. Maybe a little picture of the book with a notification of "Pre-Order", so I can see, if people are interested in buying the book and the information. (Well, I'm not even sure, if this is even legal? Is it?

I mean, the book is not existing at that moment.)
This creating will already take money & time, so I'm asking for your advice before I start such a thing


A further question would be: how long would you wait to evaluate if the idea is worth it? (10.000 visits, 500 pre-orders, less, more?) So, when do I know if it's a yay- or nay-idea?
I'm an absolute beginner. Please be nice
Last edited: