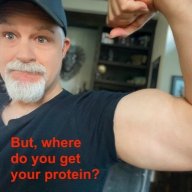 I followed the science; all I found was money.
Staff member
FASTLANE INSIDER
EPIC CONTRIBUTOR
Read Rat-Race Escape!
Read Fastlane!
Read Unscripted!
Summit Attendee
Speedway Pass
Jul 23, 2007
35,599
141,960
A nice take on this FIRE movement where people think they can scrimp and cheapskate their way to an early retirement (I retired at 35!) with less than $1M saved by leveraging Wall Street.
The stock market's downturn could mean a painful unwinding of the FIRE movement
Reminder:
Real financial freedom
doesn't rely on exacting mathematics predicated on rigid withdrawal rates, exacting life expectancies, and average stock market returns.
Fastlaners are indifferent to what Wall Street is doing because we're insulated and have saved a fortune, not a pittance. We don't worry about eating out at the steakhouse, buying super old used cars, coupon clipping and whatever other defensive strategies are rolled out into the vernacular.
The game is WON on
offense
, not this
defensive
frugality stuff. While that's important, it's like trying to win a baseball game stuck in the outfield and not batting.
Depending on Wall Street for your financial future will be a financial future fraught with anxiety and worry.
That's not financial independence, but financial dependence.
As for what my thoughts are on this movement (I've been asked several times now) is that these FIRE folks are in the
RIGHT NEIGHBORHOOD
, but at the
WRONG HOUSE
.
Freedom and early retirement (doing what matters to us) is a great focus (the neighborhood) but Wall Street/job market reliance is foolish (the wrong house) whereas the right focus should be explosive income (savings rates of 50%+, not 10%) and net assets built in accordance with CUL,
controllable unlimited leverage
as identified in
The Millionaire Fastlane.