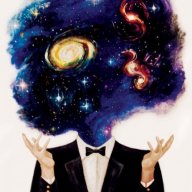 Silver Contributor
Read Fastlane!
Read Unscripted!
Speedway Pass
Hey Fastlane fam.
Here's my progress thread/brain dump diary for my future business & life. I'm writing this to help clarify what I actually want to do and how I'm going to achieve it, as well as to gain insight and advice from everyone on the forum! Any criticism is wanted please, I believe it's the best way to grow.
Anyways, onto the important stuff.
Past: I wrote my
intro thread
as a reference for this. Basically, I come from an entrepreneurial family, with a very solid background. I
could
just chill, join the family business, and be able to live a very very comfortable life if I wanted.
F*** that.
I hate the thought of living life as a result of my families hard work and just reaping the benefits. I'm here to build something myself and get the most out of life.
Current: I'm at a weird point currently. At the moment, I'm a photographer/videographer, or "content creator". I'm self-studying a marketing degree as a way to get a college education without actually going to college, (the truth is I have probably failed these exams, as I really did zero studying for them) and learning as much as I possibly can on the side. Copywriting, WordPress, basic coding, marketing, social, etc. Through my photography, I've arranged an "internship" of sorts, which lets me travel the world for free with two social media rockstars. They will cover all my costs, and in return, I take photos and make videos of them traveling. This is my dream. Not from the narcissistic, displaying life better than it is side, but more from the experiences it will bring and the places it will take me.
Business: This is my true passion. I've been studying business and successful entrepreneurs since 10th grade. I even got kicked out of my Geography class in 10th grade for reading
TMF
under the desk. My biggest success business-wise is my current venture. Kind of.
At the end of my school career, I got on the Shopify dropshipping train, with the
unscripted
mindset of skewing value as much as possible. My store was a hit, and I made $5000 in two months, netting about $2000. The problem?
It wasn't a productocracy,
and it defied nearly
all of the CENTS
commandments, and I felt it.
I made money, but I had zero return customers, sales were driven strictly by shoutouts / FB ads, I was getting complaints of slow shipping times, and had to refund a bunch of orders because they just never arrived. I wasn't even able to create content for the product because I didn't have it (I ordered 10 but they never arrived). I slowly lost all motivation to keep it going. I loved building the business and the brand, but once it was established there was little I could do except buy more shoutouts and do shitty customer service, ensuring the customer that their products were on the way, when I had no clue where they were. I killed off the store and threw all of my money into a savings account to think about what was next.
One huge thing this did do, was it proved there
was actually demand
for my product, as well as funding the venture.
Last month I went on the search for a supplier, and ended up finding one through Alibaba, and made the plunge with $1000 to get 300 units of the product, in custom branded, luxury packaging. Looking back on it, I should've done a smaller order, and got the boxes done through a different supplier, with a smaller MOQ, and less risk. They probably would've come out even better then. From what I've seen through the photos, the packaging looks good, but didn't hit that luxury appearance I was going for.
Lesson learned.

My situation.
I leave to travel and take photos on the 18th of June, and won't be back until August, if not later depending on whether I carry on with the social media guys. My product just arrived in the country, and is with customs waiting for clearance.

With South Africa you never know how long that could be.
Luckily I did it through a courier so it
should
be quicker.
However, when I'm traveling I won't be able to fulfill orders... The will be HUGE for my marketing, as I'll be meeting huge influencers in my niche, and intend on taking a bunch of products with me and giving them out in return for post/content as I go.
At the moment I'm trying to find a fulfillment service that can handle my orders and warehousing while I'm gone, as it's the only way I'll be able to make sales while I'm traveling.
If that doesn't work I'll have to sit on 300 units of stock until I get back.
Not ideal.

To do:
Rebuild eCommerce site:

Previously I used Shopify, but I recently built my personal site/blog with Divi and Wordpress, and am looking at using Woocommerce for the business site. This is because I intend on having a large blog, free digital downloads, and other features which are just easier and more customizable with WordPress. Really struggling with Copy. Things like the "Our story", etc is challenging. I'll do a course on copy through udemy or skillshare I think.
Grow the social:

The Instagram page has been sitting dead for a month or two. It's currently sitting on about 1300 followers. I deleted all of the old posts, and refreshed the bio, telling people what's happening. (coming soon, etc) I intend on growing it through influencers and an Instagram bot to follow/like.
No spammy comments.
Maybe even just based on liking. The influencers will be huge I think. Not looking for shoutouts, but rather sending them the product to use and take photos of. Also looking into YouTubers and bloggers, but I think that will come later.
Fulfillment:

This is the biggest issue. There are very few fulfillment services in RSA, and some of them have
stopped accepting new clients
. Hmmm. Opportunity? Anyways. I'm worried that I won't have the credibility to get in on one of these services. Although I have 200+ sales through dropshipping,
none
of them were local, and I have no presence here. I'm worried about minimum sales requirements for these services. Anyways, I've emailed a bunch with no responses. Going to start calling ALL of the services I can find tomorrow. Thinking about it, if worst comes to worst, I could "employ" friends or family to drop off products with the couriers while I'm away, but this is less than ideal.