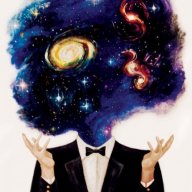 Silver Contributor
Read Fastlane!
Read Unscripted!
Speedway Pass
User Power
Value/Post Ratio
498%
Jun 4, 2018
133
662
24
Hey fastlane fam!
My account is brand new, but I've been around for a while, surfing through various threads and action-faking for the last year or so. Finally I've made the decision to actually start posting, and documenting my journey towards the fast lane.
So who am I? Just a 19 Year old kid from South Africa. I come from an entrepreneurial and wealthy family, but I believe I was raised right. I was definetly spoilt growing up, but I believe it came from the right place. If I ever acted ungrateful or bratty about anything, any spoils would have been taken away. I learnt quickly to be grateful for anything I got, and while I come from a wealthy family, it is often not seen that way from the outside. My dad, who's my biggest inspiration, wears jeans and T-shirts every day to "work", and loves his life. He's a
real estate
investor, and has a solid portfolio to live well beyond his means if he wanted to retire. As kids, money was spent on passions rather than material goods. Want branded shoes or clothes? Sorry bud, pay for it yourself. Break the phone we bought you? Oh well, no phone untill your upgrade. But, what we were passionate about, we were well funded. This often fell into sport and hobbies, for me, mountainbiking and photography.
From as young as I could remember I was preached Robert Kiyosaki. He is to my dad what MJ is to me, and my dad went from zero (literally zero), to the life of his dreams through Kiyosaki's advice. Many have pointed out his paradox of practice, scamming, etc, but he has truly helped my family.
I first read Rich Dad Poor Dad when I was 13, and the entrepreneurial bug has been implanted ever since. Back then I just read it to see what my dad was on about, and it didnt really mean much. Since, through other books and daily conversations with my father, it gave me a new outlook on life and money. I found
TMF
halfway through last year, and listened to the audio book every single day driving to school. I become obsessed. Since,
Unscripted
has become my bible, and I am currently studying, trying to navigate the early stages of my life.
As far as previous Entrepreneurial ventures go, I've had a fair share of successes, and failures. My first being a clothing company I wanted to start in 10th grade. I spent $200 replicating another brand, solely focused around partying and clubbing, at an age that I couldnt even drink at. I got screwed over by designers, and ended up with a product that I wouldn't even wear.
Lesson #1: You have to back your product 100%. Not the idea of your product.

Venture number 2 was successful, but limited. Built around the very small sport of mountianbiking (my passion at the time...), I created a service that lifted riders repeatedly to the top of the trails. Using my car and a trailer, it was a huge success. I was earning $100 - $500 a weekend! (more money than I had ever earnt) This was short lived though, for two reasons.
1) It was very, very niche. I had a small pool of customers <100, who would only pay for my service when they took the
effort
to come out and ride. Thus it surged before a local race, when trails were rebuilt, or when the weather was good, but it also often had days where noone would ride, and I had no income.
2) It was linked to my time. I had to physically be there, driving up and down the hill all day, for the business to make money. I often outsourced the driving to a friend for $40, and then I got to spend the whole day riding, but it was always stressful. I was the face of the business, and everyone knew me.
Lesson #2: Your income can't be married to your time.
There were other successes & failures after that, but I will leave those for another thread coming soon...
Where am I now?

To be blunt: Lost.
First year out of school currently, and I didn't want to study. My dad supported me, but my mom thought I should get a degree as a "back up". Long story short, I ended up unscripting my studying. Kind of. I'm studying my degree (marketing) via a distance learning, online platform, meaning I teach myself everthing, and don't have class to go to. I also moved out of home, though I am still living on my parent's funding (very normal for people studying in South Africa, most live off their parents untill 24/25 y/o). I am a self taught photographer and creative, and do freelance photo to earn money. This is still married to time, and not what I want to do long term, but is an extremely good hustle for saving money.
So thats me! I'm sorry if my intro was rushed / all over the place, I kinda just wanted to get it out, and have it as a reference for my progress thread coming soon.