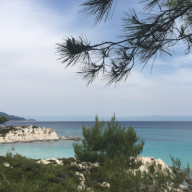 Gold Contributor
Read Fastlane!
Read Unscripted!
Speedway Pass
Just a quick realization I had.

I recently finished a website for a client. They got the result they were delighted with. I got the payment I was delighted with (my asking price).

However, in terms of progress, I'm exactly where I was before. Sure, a few $ richer, but also more than a month poorer in limited asset called time.

So, I'm not really keen on taking another website client. Even a high price wouldn't be sufficient motivator, as it wouldn't help me move in the direction I want to.

While freelancing can be a great stepping stone towards business, holding on to it for too long can be action faking too. You stay busy with what seems perfectly reasonable (helping people and getting well paid for it), but if it's not moving you towards your goals - then maybe it's just a way for you to keep busy and postpone facing real challenges.