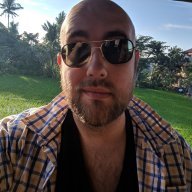 Mini Media Mogul
Read Fastlane!
Speedway Pass
Jun 16, 2012
1,483
3,247
34
Your point is valid. Your reasoning is valid. SaaS doesn't fit you,it doesn't make you happy, you don't want to be involved with it. All that is understood.
The only thing I'm talking about is this:
the goal is to make money isnt it?
The GOAL
isn't
to make money.
The RESULT is making money.