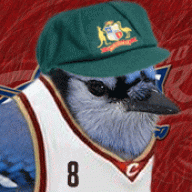 When in doubt, dare.
Read Fastlane!
Speedway Pass
If you struggle with mental problems, you're definitely not alone.
According to WHO International, more than 300 million people
in all ages world wide suffers from depression alone.
A new study
reports that entrepreneurs have a 30% chance to get a depression (vs normal 15%), 29% chance to have ADHD (vs 5%), 12% chance to get an addiction (vs normal 5%) and 11% chance to get a bipolar diagnosis (vs normal 1%).
Personally I've been struggling with social anxiety and depression for almost a year now (in a treatment now, and doing a lot better). It has been tough with a lot of hard days, anxiety breakdowns and feelings of hopelessness. I've failed starting in schools and jobs because of strong social anxiety. And my businesses have suffered from the depression. People simply won't do business with you, if you every now and then couldn't care less about them or your own good for that matter.
And not being able to hold yourself accountable for your own business and more important your customers, who deserves to be treated with respect, is hard. You feel guilt and shame, well deserved if you treat your customers bad, no doubt, and you beat yourself up mentally for not being able to keep it together and stay positive in your head.
You want to create a business. You want to be successful. You want to create value and help other people making their lives better. But then tomorrow comes with a pinch of that lovely depressive mindset, and you start pulling yourself down in your own head, telling yourself that it's a terrible idea, why would people buy that from you, you can't make that happen, everyone will hate you if you contact them with your product, why can't you create a better product, you will never get success with this, you're a disgrace, why are you such an idiot who can't do anything right?. Yes, in this state you can be very hateful to yourself. And the words can be even worse depending on your mental state and the day.
While I was at my lowest, I still expected high results from myself. And that can be a dangerous combination, because you're digging your own hole even deeper, when/if you fail at these high expectations. And that is the topic I wanted to talk about with this post. How dangerous it can be to expect a lot from yourself, if your mental health is under serious attack.
Everytime I tried to start a new project, could be a business or a personal development project (sleep pattern, running, work out, eating healthy, reading etc), and I failed doing it, I would hate myself even more, and waste time digging my already deep hole even deeper. And when you treat yourself like this, it is very hard to be loving and aware of other people close to you (your spouse, children, family and friends). You deserve to be happy, and they deserve a happier you.
I can only give this message from a personal point of view and from my own experience. If you have a serious mental health issue, you should seek professional help.
But my message with this post is…
Stop expecting world class outer results from yourself, when your inner suffers.
If you suffer from depression, anxiety etc., fixing yourself first is a must. In fact, accepting that I couldn't conquer the world suffering from a depression was one of the things that helped me getting better.
***YOU DON'T HAVE TIME FOR CONQUERING THE WORLD, YOUR MIND IS UNDER ATTACK***
If you can relate to this behaviour and hard treatment of yourself, I hope you will accept and face the issues instead of focusing on everything around you. It ain't a flu that will disappear overnight. Accept it and start working on it. If you don't, you will end up digging a grave for yourself instead of just a hole. And we can't have that. We like you.
Mental health problems is a serious issue.
Fix yourself first.
It's important.