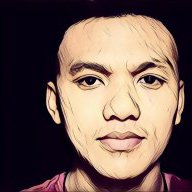 New Contributor
Read Fastlane!
I don't knw whether this is in the right place but it doesn't seem like there is one for what I'm looking for anyway.

I am reading the Fastlane Millionaire right now and it's truelly inspiring. It is everything that I've always thought about philosophically and I agree with all the concepts and everything in the book.

Unlike everyone here though, I do not have everything figured out; I do not have even a high school degree and I currently work at a dead end job. I bought into all these bad decisions so I ended up where I am in my because of the series of bad decisions I've made to get to where I am.
I am married with children so I have less income resources than I do dependents and expenses. These are not expenses that I can cut back on however as they are family.

I am a person that is willing to do the work and is not afraid of it. In fact, I shouldn't even have a job but because of my work ethics, I have gotten to where I am and currently have a job. It's not a job that will ever get me to retire at a young age or maybe even at all for that matter and that is all the more reason why I am actively seeking for a way out. My only problem is that it's not something that is easy for me to figure out.

I guess I'm looking for guidance or advice or where I can start. I would really appreciate any help in terms of advice that anyone can offer.