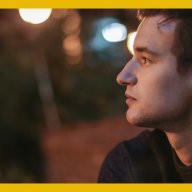 Life-long learner.
Read Rat-Race Escape!
Read Fastlane!
Read Unscripted!
Summit Attendee
Speedway Pass
Since i started I have had a few girlfriends and yes most of them didn't like my hours.. However, if they like you or love you, they will put up with it. The key is finding one that only complains about it once in awhile.. Most of them will complain about it every chance they get, women love to complain. (I can hear them complaining right now about that sentence.)

In regard to reducing your hours, you can do that, but only after the business has been built. IE. 5-10 years of 80-100 hour weeks.
Thanks for the reply
@458
I definitely agree with you that initially, you're going to need to put in a ton of work.