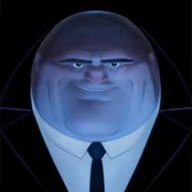 Bronze Contributor
Read Fastlane!
Read Unscripted!
Speedway Pass
So I'm not sure if everyone has heard of this recent exposed scam called BitConnect. It was a Ponzi scheme. And while I admit they should be prosecuted, what were the investors thinking? They just got greedy and failed to do their homework. In this thread I want to discuss some common crypto-currency red flags in order to protect and educate ourselves.
Bitconnect down 90% today (as of the posting of this):
BitConnect (BCC) price, charts, market cap, and other metrics | CoinMarketCap
Reddit thread:
CryptoNick is deleting all of his BitConnect videos, and so are his buddies. Please never forget what he and his cohorts did to so many people, and how much money those people lost in the process thanks to CryptoNick, Trevon James, and Craig Grant! • r/CryptoCurrency
1)
Promised Returns:
A crypto-currency should NEVER promise a guaranteed return. How could they promise such a thing in such a volatile market? Bitconnect offered loans that people could invest anonymously in. Bitconnect promised 40% returns MONTHLY! They also promised a 0.20% daily bonus. This is ludicrous. While making spectacular gains in crypto is not unheard of, promising these types of
guaranteed
returns screams scam. Coins should never promise returns and should adequately prepare people for the possible threat of loss.
2)
No Reveal of Ownership:
I've seen this on many scammy ICOs. I don't care about their supposed excuses. Whether it is protecting their "security and anonymity" or any other excuse this should spell the end right there. Read the whitepaper carefully, do they list all the developers, who they are and what they've done? I've seen this in at least a dozen whitepapers and I instantly turn away.
3)
The Little Things Add Up:
Like the business world, the little things add up. As pointed out in
The Millionaire Fastlane
, customer service is essential. Do they have an active and frequently updated website? Is their address real or just a mailbox? Do you get a real human when you give them a call instantly? When you send an e-mail, how long does it take? An hour? Or a week and a half? Do they spend time with their fans with programs like telegram, diligently answering customer questions as they pop up? If not, consider steering clear. While any of these individually might not be a death spiral, combined they show a culture of neglect, disinterest, and disconnection. Translating to poor value and potential scamming later.
4)
The Hype:
Related to point 1, most people buy into the hype. They buy into the idea and think themselves into the dream. Luxury cars and homes, exotic beaches, scantily clad babes, and a future of eternal riches for well....just being you. Many youtubers and other social media wizards will play off these hopes and dreams. But remember most people are not rich and will never be rich. Most investors never even read the white paper, which outlines the coin, its uses, plan, development, and developers, all absolute essentials to serious investors. If people just stopped and thought, sincerely looked into all aspects of these coins, they would never get swept away so easily.
Any others? Please share.