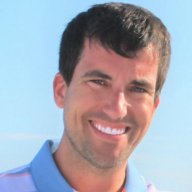 Bronze Contributor
FASTLANE INSIDER
Read Rat-Race Escape!
Read Fastlane!
Read Unscripted!
Speedway Pass
Hi Fastlaners,
Thanks to Lex Deville, I came across whybutwait.com and found this great article:
https://waitbutwhy.com/2016/10/100-blocks-day.html
and it basically explains how we all get 100 10 hour blocks every day (if we get around 7 hours of sleep). This concept put my habits into perspective and made me really think how I've been spending my time. Here is a great website you can use to start tracking your 10 minute blocks -
144blocks | Track your day in 10-minute intervals of time
but if you're like me and prefer pen and paper, I made and printed out an excel spreadsheet and will share it with you. If you're interested, just send me a message.
Gary Ryan Blair, also known as The Goals Guy, has said that you ought to give yourself 100 days to form a new habit, and if you can develop 4 new success habits a year (1 every 3 months), then you're doing great.
Side-note: For those of you who like Grant Cardone, he recommends you schedule your day into 15 minute blocks, but 10 minutes is just as good. #10X
Have any of you ever tracked your time with the 10 minute block system before?
If not, would anyone be up for challenging themselves to track their 100 daily blocks for 100 days?