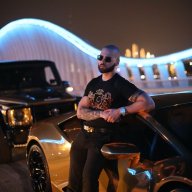 Silver Contributor
Read Fastlane!
Read Unscripted!
Speedway Pass
User Power
Value/Post Ratio
492%
Feb 8, 2016
163
802
INC magazine
called me a "Social Media Rockstar" for a reason. I know social media as good as the palm of my hand.
In one of my business ventures, I own Facebook and Instagram pages with a total following in the millions and have access to a network of tens of millions of followers across various niches and industries.
One of those pages, to give you an example, is @deep_lit on Instagram. These pages are themed accounts focusing on a particular topic. In the case of @deep_lit, the topic is meaningful illustrations with insights about life.
​
Deep_lit is growing at a rate of 8850 followers a month, according to Social Blade, all organically. It's now at 131,000 followers.
​

EDIT: This account was mysteriously stolen and I wasn't able to recover it. Lost forever. Ouch. That hurt. I should've been more perspicacious. (How do I strikethrough the red text above?)
All the
effort
I now put into an account at that level is minimal to non-existent. It takes less than 5 minutes a day to manage it.
How?
With automated systems and processes and a team I've been building in the last couple months.
Now, I know that I don't post a lot here, despite having been a member of the
Fastlane Forum
for about 2 years.
But when I post something, you will know it's god damn good!
Like this Notable thread I wrote back in early 2016:
How I Made $11032 In 2 Months With Less Than 1.30 Hour Of Daily Work
That venture by the way. has scaled to
7 figures, yearly
, with
almost ZERO daily work
at the MOMENT
(stressing that because it had a hell of a lot of work to get it there).
Other than a bi-weekly (often short) meeting with my general managers, it's so well systematized that my time is detached from it, in true Fastlane fashion.
Having that freedom, allows me to divert my focus on other endeavors. One of my recent endeavors is Personal Branding.
Although the followers of my themed pages are in the millions, growing a personal brand is a whole
different game.
EDIT
:
Aside from the deeplit account and a couple others, the themes of the other pages I own aren't directly related to my personal brand. Using them to grow wouldn't be an option, plus how would that help you?
Many principles and strategies are transferable. Generally though, building a Personal Brand is harder than building a Themed Page. That's primarily because a Themed Page can curate content from others, whereas your Personal Brand most likely won't. It's not because you can't, but then would it be personal?
I want to share all my discoveries with you, give you regular progress upgrades, as often as my schedule allows.
If you want to build you personal brand, THIS is the thread to follow.
I will outline everything I am doing here on my way to building a personal brand with a
total following of 1,000,000 people on my personal profiles
, across various networks like Twitter, Instagram, YouTube & Facebook.
One regret I have from the above mentioned post I had published back in 2016 is that I didn't make it a progress thread.
I did not gave regular updates on how that venture evolved to a systematized, 7 figures a year, Fastlane machine.
I can't help but think
about how many lives that could have impacted, had I shared all the successes, the failures, the experiments and everything that happened along the way.
So, for this social media and personal branding venture, I will be sharing everything I learn on my way to 1,000,000 followers on social media and the establishment of a world-renown personal brand.
I am currently at
7839
followers on Twitter,
29,200
on Instagram, about
16,000
on Facebook and have nothing going on at YouTube right now. I am not sure if I will disclose e-mail list numbers, but it's currently in the thousands.
When I got started in early September, I had about 1500 Twitter followers and 2500 on Instagram. Those were mostly obtained by a practice known as follow/unfollow, which by the way is a horrible strategy to follow.
The growth since then, has not been bad, for a matter of just 3.5 months though. It wasn't even my full-time focus, as I've been building my 2nd business, which is a network of e-commerce brands selling physical products worldwide.
So, that growth from September to December, happened with roughly 1/10 of my time being devoted to this venture. That's solid, I think.
I am at 1/20th of the way to 1,000,000 followers, but I know for fact that exponential growth can occur within a matter of a couple weeks, when you consistently build up your momentum.
That's what I expect to happen here as well. At one point within the coming months, there will likely be a sudden spike in the range of hundreds of thousands of followers, within a very short timeframe.
I have ideas and strategies on how I will pull that off that I will share with you.
However, I can't help but say that this whole undertaking is something I am doing for the first time.
It's SCARY.
And like everyone in the beginning of a venture, I have
no freaking idea
of what's going to happen.
So, you will
not just see the Event here, but you will also be an INSIDERS in the Process
, to speak in plain Fastlane language.
Who is excited for what's coming?
What do you want to learn?
Let me know below!​
Last edited: