With Great Power Comes Great Electricity Bill
EPIC CONTRIBUTOR
Read Millionaire Fastlane
Speedway Pass
Jun 8, 2010
899
18,749
3,723
Hey Z, I'm not writing to ask you for any favors, I just wanted to let you know that you've made an impact on my life through your presence on MJ's forum.
I've had many failures and a few small successes so far in my journey. The point when things began to really stick in my brain was when I humbled myself and really started taking your words to heart. I got tired of failing while trying to do things in a way that I thought was best so I put the ego aside and soaked up your words to the core.
Many moons ago you said, "Learn to write copy and you will have a license to print money. Learn Dan Kennedy's systems and the money will print itself". You didn't say why or how it would give me that license, but I trusted your wisdom. Immediately after that, I made a promise to study and hand write John Carlton and Gary Halbert's work every day for 90 days. I was hooked on it because I realized that not only does it teach you how to sell, it also teaches you how to become a better entrepreneur.
It helps you create better products, find needs/solutions to those needs, and overcome objections. It has also impacted how I speak with others and how I handle personal situations. Powerful stuff. I think the most unusual impact it has had is that I no longer care about making money as much as wanting to solve the pains of business owners.
Learning to write copy has given me the confidence to pick up the phone and start reaching out to people. Face to face. No more hiding behind the safety of a computer. Next week I'll be sitting in on business meetings and shadowing people throughout their day, hoping to find pains in their business that can be solved with software. From there, I will outsource the development of the software overseas. Hopefully within 6-12 months I will have a fully running business.
Z, you're a hero to me. A legend among legends. A sumo wrestler in a room full of skinny kids. Shout-out to all the other heroes on here too...MJ, JackEdwards, Vigilante, biophase, Snowbank, Russ, Globalwealth, Rickson9, SteveO, AroundTheWorld, I'm sure I'm forgetting some other ones too but you know who you are.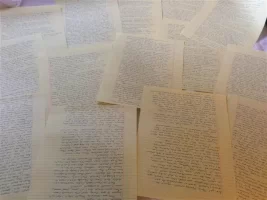 Don't like ads? Remove them while supporting the forum. Subscribe.
Last edited: