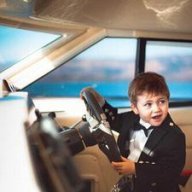 Bronze Contributor
Read Fastlane!
Speedway Pass
Due to hijacking another thread I decided to create my own thread.
This thread is for every one who is interested on taking Gary Halbert 30 day challenge to be a world class copywriter. The intention is to follow gary halberts way to the letter without deviation, and, to keep each other motivated. If you are in on this holla out in the thread to let me know you are here. Just say, "I'm in"
Feel free check in periodically to ask questions, participate, motivate and, make others accountable including myself.
If you dont know already, we are starting from Gary's premise that anyone can be a good copywriter in 30 days.Read Link Below:
http://www.thegaryhalbertletter.com/Newsletters/zfkj_hands_on_experience.htm
Here are the newsletter back issues and boron letters that you will need that is spoken of in above link.
http://www.trafficplusconversion.com/1345/gary-halbert-letter/
Here are the ads that gary halbert mentions that you will need from first link.
http://theryanmcgrath.com/2010/04/gary-halberts-favorite-ads/
NOTE: When you buy
TESTED ADVERTISING METHODS
by John Caples buy the
4th edition or earlier.
NOTE: When you buy
7 Steps To Freedom
by Ben Suarez buy the
1st edition
(if you can find it)
NOTE: When you buy
The Robert Collier Letter Book
by Robert Collier
DO NOT
buy KINDLE VERSION(its crap). You can buy the authentic 1937 version of the book from the heirs of Robert Collier:
http://www.robertcollierpublications.com/page/by-robert-collier#letters
Disclaimer: I haven't purchased from their site I cant give you any purchase feedback.
Anyway, Lets try to do this as if he was over our shoulder. In case you dont know who Gary Halbert was, he was universally recognized as a legend in the world of copywriting. Gary died in 2007 RIP.
P.S. Do you mind if I call us "
The Unofficial Disciples Of The Gary Halbert Way
" , (
TUDOG
< for short
)? Lets keep the torch lit!!!
UPDATE: A late addition: I am not sure if it should be a part of this challenge so I am going to leave it OPTIONAL at your discretion. Here is
Boron Letters 2.0
written by Gary's son. I dont have all the details, but, you are free to take a look at the link below.
http://www.thegaryhalbertletter.com/1FOTGHLFramesetBoron20.html
Last edited: