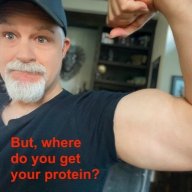 I followed the science; all I found was money.
Staff member
FASTLANE INSIDER
EPIC CONTRIBUTOR
Read Rat-Race Escape!
Read Fastlane!
Read Unscripted!
Summit Attendee
Speedway Pass
User Power
Value/Post Ratio
430%
Jul 23, 2007
36,338
156,368
Mercedes?
Lexus?
Audi?
Doesn't matter.
These people get paid $8 bucks per hour on their time.
View: https://youtu.be/_4uSt5i1bNI
TRANSCRIPT:
Hey guys, what's up I'm

MJ DeMarco

, as you know, gas prices are on the rise. And here's a story that best demonstrates why most people will never get rich either in time or money. And when you recognize this difference, it's the difference between earning an hourly return on your time of about $180,000 an hour or a measly eight bucks. So yesterday I drove by Costco and noticed that there was a line for gas that practically filed around the building- had I chose to get into that line, I would have paid about 40

cents

, less per gallon than the gas station up the street. The gas station up the street did not have a line.

There were plenty of open pumps. So here's the critical distinction in that, the current gas crisis really is not about gas shortages, at least not around here, but about gas price inflation.

Now going back to that long line at Costco, which did indeed have significantly cheaper gas, had I gotten into that line estimated that I probably would have waited over an hour to fill my tank. There was at least 15 cars ahead of me. And if you figure five minutes per car to get gas, we're looking probably 75 minutes or more.

This doesn't even include people who were not only filling up their cars, but they were filling up five gallon jugs. So for the sake of easy math, let's just assume it would have been a one hour wait or 60 minutes. Assuming the average gas tank is about a size of 20 gallons and at 40

cents

a gallon in savings per gallon, that would have yielded a grand total of $8 in savings.

Eight fricking BUCKS.

And the thing is that line had no shortage of Lexuses, Mercedes, Audis, every possible car you could imagine was sitting there diddlywinking away one hour of their precious life, so they could save eight bucks. And here's the thing I guarantee you that no one in that line would ever take a job for eight bucks an hour, which is less than minimum wage.

In other words, the average person values their free time at $8 an hour. Culture has ingrained into them that their time is an abundant asset that you can trade for money or in this case trade for a savings opportunity.

So if you're thinking I'm only saying this because I'm already a multimillionaire many times over, you would be wrong.

Even when I was broke 30 plus years ago, I always thought like this because the most important thing to me was always my time. Namely, my free time.

I wasn't going to drive 45 minutes to Walmart so I can save 15 bucks on my food bill, because my time would have been compensated at a rate of about 10 bucks an hour, not to mention the extra fuel consumption costs on the way to get there. It simply wasn't worth it to me, then broke and it certainly isn't worth it to me now, wealthy,

The only way you should ever be trading your free time for a savings opportunity, is if that time yields a return in comparison to a CEO, a lawyer, a doctor, or a professional athlete.

The last book I wrote The

Great Rat Race Escape

, I call this The Millionaire Paycheck Strategy because when you start to frame time, namely your free time in terms of money, you start to value it much differently and much better . To give you an example, the last time I held a Fastlane Summit at a hotel, the resort wanted to charge me $1,500 for a curtain rental that backdropped the speaking stage, which of course I thought was ridiculous. So I emailed the event coordinator and nicely asked to have those curtains removed from our bill. Especially since these curtains themselves didn't cost more than $1,500. And in this case, we were just going to rent them, An hour later, I got a reply from the coordinator and he agreed to remove the $1,500 charge.

That email took me 30 seconds of my time. if you calculate the return on those 30 seconds of time, the time it took me to send the email and you frame it as an hourly basis, it comes out to a whopping $3,000 a minute, or $180,000 an hour. I can guarantee you. There's not many people watching this video and make $180,000 an hour.

But when it comes to saving money on quick snippets of your time, it is possible. So any time you're going to spend money, ask yourself, can you get a cheaper? And what do you need to get it at a better price? If that snippet of time only takes you minutes or even better, just a few seconds, you will have the opportunity to snag one of these six figures returns on your time. You're buying a house or a car? Negotiate, a better price. Getting your house painted and the painter wants $3,000 to paint your house, it only takes a few seconds to say, Hey, is that the best you can do? Or is there a better price available? And if there is, guess what, you just made a CEO return on your time.

So going back to the cheaper gas situation at Costco, my daily driver is as Ford F150 Raptor, which is a full size truck, and I think it holds about 32 gallons in its tank. So if I rolled into Costco and filled up my tank with about 30 gallons, that would have gave me a $12 return on my time or on my wait, and it's a complete waste of my life.

That's not CEO thinking that's wage, slaving poverty returns, and you are much better than that. So this example demonstrates why 99% of the world lives in this poverty mindset for money, while they also inaccurately hold an influence mindset for time. In other words, when it comes to their free time, not only do they value it poorly, but the often value it much more poorly than traditional time trades that they can earn in a job or a salary at a career.

So if you ever want to be wealthy, you understand this wealth is defined by time, namely, free time the more free time you have young versus old, the more valuable it is. Again, five years of freedom. When you're 30 years old is light years better than five years of freedom when you're 65 or 70. So stop wasting your time on these poverty adventures, like waiting two hours in a line to save 20 bucks and start investing your time into things that not only pay money, but also could pay free time.

And this, my friend is the cornerstone of the fast lane philosophy. You're not only start a small business that pays you money, but eventually pays you free time. Thanks for watching. I hope you learned something more importantly, I hope you learned how to view your free time a little differently.