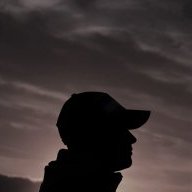 New Contributor
Read Fastlane!
Read Unscripted!
User Power
Value/Post Ratio
163%
Sep 30, 2017
8
13
33
Hi! Good day from the Philippines!
When I was a kid my dream was to become like my father. Working in a corporate Job, become a boss,getting promotions and all those stuff. The idea of working from 9 to 5 everyday for 6 weeks for a 1 dayrest was not an issue for me (in my country some of the companies require you to work until saturday with overtime pay). I thought it was normal - since everybody do that.
Now I grew up - 27 years old, married with two wonderful kids.
And I achieved what I am dreaming for - I have a great job, got promoted 4 times in my 8 years of career, being admired by jobless people in my community. Going different places and countries as part of my job. Ahh, this is the dream.... I thought!
I am very much happy with my job, it brings food on the table - provides clothing, school needs of my kids and other things that we all enjoy. But slowly, I can feel something is wrong.
1) My work is 9 to 5, but I have to leave at 6 to make sure that I can make it at 9 because of the traffic. And you think I can leave at 5 from the office? No, sometimes I need to stay until 6 (another traffic) I will be home at 9 (or 8 if lucky).
2) I am not a saint - but in the office you can meet worst people. Yeah, and I don't want to elaborate - I can't find the right words.
3) My kids always asks - when can I take my leave, because they want me to bring and pick them up from school. (I can't, too busy in the office)
4) My wife sometimes request that I take a 1 month leave, so we can go to their province and have a vacation for 1 month. (Uhmm, let's see if my boss approves....and I don't want to give her hope)
I can go on for 5, 6 ,7 ,8 ,9 10... 100... 301 or so on for more, but I believe you already getting it.
I said, I felt something wrong...but the problem is - I don't know what it is! So I do some research.
And I discovered ENTREPRENEURSHIP!
Whoah, entrepreneurship! What was that??
I don't have any business background, or know anyone who does - I told you all I know is the word JOB (even my family).
By doing more research - I found the name
@MJ DeMarco
- And before I knew it, I have read "The
Millionaire Fastlane
and
Unscripted
".
BOOM!!!! Problem identified. Cured?? Not yet....
And so to make it fast for you (no more story telling) - I am now doing the transition.... whooohh, scary... but I need to do this.
And I NEED YOUR HELP!!
My idea is to start as a career coach - helping other employees to succeed in their career. I will help them on how to get Job promotions or build their brand, etc. (since this is the only thing I knew that I'm good at - I told you I am not a businessman, I AM AN EMPLOYEE, so I chose to start from here....)
My dream before is to become successful in the corporate world - so I spent time studying the skills I needed to achieve that from - Body Language, work ethic, communication skills, etc. These are the things I want to teach other people....
Now, my MAIN concern is this - "I WANT TO ESCAPE THE CORPORATE WORLD AND YET MY CHOSEN NICHE IS TO TEACH OTHER PEOPLE STAY ON THAT WORLD??" I feel that there is kind of "Selfishness" in there.... Do you think it is right for me to pursue this? As someone who is an amateur when it comes to the business world I need your guidance...
I feel confident that this is the right place for me.... Thank you in advance!!!!!
Last edited: