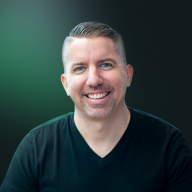 Legendary Contributor
FASTLANE INSIDER
EPIC CONTRIBUTOR
Read Fastlane!
Read Unscripted!
Summit Attendee
Speedway Pass
Sorry for te horrible pun. I dont have alot of experiance in internet based revenues and business'. Furthermore never had an adsense account till now, Just signed up today.

This is the situation, i was parking two domains ihave atSEDO today to see if i could sell them, then i thought well let me check the traffic to the domains real quick out of curiosity. Well one of the domains i used to have a forum on(previously explained here somewhere) and i stopped due to too much spam and not enough time. Well i checked the hits on the domain and its still 200 perday on a dead domain. its been dead for almost a year.... and im still getting 200 uniques a day.. probably on spam lists. would it work to park the page and fill it with adsense, or maybe put the forum back up and fill it with adsesnse as well and let the spammers have at it? Its still hosted on its on account not tied to my main business site.

I figured id ask someone more experienced rather than waste time and energy on a lost cause.

thanks everyone!