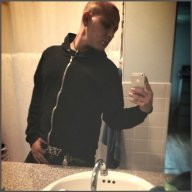 Legendary Contributor
EPIC CONTRIBUTOR
Read Fastlane!
Read Unscripted!
Speedway Pass
Amazing thread, I loved reading every bit of it, thank you.

This thread reminds me of a book that I meant to read and was related to diet and mood, but I forgot about it (the one time I don't write it down). All I remember is that it had "Mood" in the title, and it was suggested in this forum, so maybe someone can help me out.
I recommended that book a while ago, so it may be it:
So I don't know how to start this post but something on here reminded me of one of the most powerful books I ever read. There was a thread on here called "What Book (Besides
TMF
And
Unscripted
) Was Your Game Change?" that I replied to, and the response reminded me of how powerful this one book...
www.thefastlaneforum.com
Was it the mood cure? I read that one several years ago. There have been loads of updated books released since though.
What updated books do you recommend?