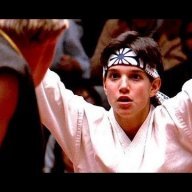 Writing and talking, basically.
Read Fastlane!
Read Unscripted!
Speedway Pass
You know the worst thing about working in the Slowlane? The lack of control in the quality of what you're selling.

The place where I work now has a decent product, but there are so many problems that keep plaguing the company without an end in sight.

And it's so frustrating to have a customer call in and not be able to help them. Or talking to the founders about some critical problem and have them shrug and go "Yeah, I don't know what we can do."

I don't know many times I've illustrated how these problems are costing hundreds of thousands in revenue and even brought in solutions----only to hear "We can't deal with that yet." Meanwhile, they've dropped $250,000 on some completely unrelated app that has nothing to do with the core business and has ZERO users.

You can't give that Superior Unexpected Customer Service when your company is riddled with product flaws, process deficiencies, and people who just don't give a shit.

I hate it. And this is my "f*ck this" moment.