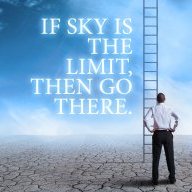 Bronze Contributor
Read Fastlane!
Read Unscripted!
Speedway Pass
I have started reading
unscripted
and i realized while reading the book that while I sometimes feel im not making any progress in life I have made a few great accomplishments one of them being breaking my computer gaming habit.
I havent touched a computer game since March this year!
I was big time computer gamer using games as an escape for my shity life for 12 years.
I was depressed had no social life and pretty much no hobbys or fun things exept games.
While iv been working on my life for the last two years I dident stop gaming compleetly till march this year.
What finerly worked for me was a techniek i got from Tony Robins book the giant within;
What you do is think of pain and the major drawbacks of the habbit you want to stop everytime you think about it
and for habits you want to create you link pleasure and the advantiges of doing that habit.
In my case it was linking the depression to PC games and reminding my self what i want to accomplish (wont happen wasting time with games
)
*update just read the bit in
unscripted
where MJ talks about breaking habits (starts on page 276) There is some good stuff there if your having problems breaking your habits!
Last edited: