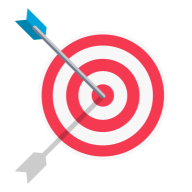 User Power
Value/Post Ratio
73%
Nov 24, 2022
11
8
I am about to enrol in university, and I am trying to decide on what degree I should major in.

I don't expect university to teach me everything I need to know when it comes to running a business online. I've learnt more from books, courses, and other informational material, than all of my 13 years of schooling combined.

I am considering software engineering or computer science, because I can teach it myself online at the same time, and it seems to be something that has demand.

But I might do a bachelor of business/commerce instead, in case it leaves me with more free time to work on my business. Or any other degree that leaves me with more free time to work on my business.

If I go with business, what should I choose? Marketing? Is there anything that teaches copywriting in business degrees?

One point that I want to go over, as I think this will probably be brought up:

Not going to university is currently not an option for me.

My parents won't take this as an option. Does this mean I'm currently enslaved to their expectations? Yes, it does.

But once I become financially free, I will no longer be enslaved to their expectations.

For now, I will probably just have to go to university.

Also, even if I am not passionate about what I am studying, I still want it to be something that will contribute to my life in some way. For example, it may work as a backup plan, safety net, or Plan B. I just want it to be useful, and not worthless.

Any advice or tips would be great, thanks.
Last edited: