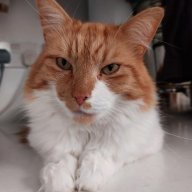 Bronze Contributor
Read Fastlane!
Read Unscripted!
Speedway Pass
User Power
Value/Post Ratio
181%
Nov 16, 2022
193
349
This is an ongoing progress thread. See the previous week
here.
Whats Happened?
ChemStencil
ChemStencil V2 was produced (see below) & ChemStencil V3 was designed. Hoping to get it in the next week. Had a lot of things I needed to adjust & still some functionalities that dont work but I'm getting close. From using it in lecturers, to showing it to people I know, I've had mostly positive responses and got some good feedback.
LinkedIn
Didnt post everyday. To be honest, its cringe if I do as I find it forced. I was chatting to a mate, and I think from now on I'll just frequently update on what I'm doing, just like on here.
Goals
I swatted 70kg (3*12) twice this week. Continuing to up the weight and collected my reward of new gym shoes!
Whats Next?
Continue these goals I've got. Planning to also do some tutoring to hit that £500 saving goal.
| | |
| --- | --- |
| Goal | Reward |
| Daily Journaling (next five weeks) | New Brown Shoes |
| Squat 70kg (3x12) | New Gym Shoes |
| Gym 4x / Week (next five weeks) | New Fragrance Inspired by Tobacco and Vanilla - 290 |
| Save £500 | New turtleneck/chinos |
| Kick nail biting habit | Faux Fur Bucket Hat |
| Elo 1000 in Chess (Hit 700 this week!!) | Enamel Rook Lapel Pin (my badge of honor) |
Mindset Monday
I had a really bad end to night out that was supremely embarrasing to me. The next morning I ended up calling three of my closest friends who I deeply respect and it's made me realise how important a close network of friends is for success. Something to consider: Who is in your closest circle? Who could be in your closest circle? Do you even have a circle? How could you make one?
Just food for thought.