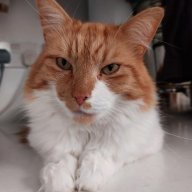 Bronze Contributor
Read Fastlane!
Read Unscripted!
Speedway Pass
User Power
Value/Post Ratio
181%
Nov 16, 2022
193
349
This is an ongoing progress thread. See the previous week
here
.
What's Happened
Not much really. I've got more time because of the
habits
I set a couple weeks ago.
Also got a confirmation to make up the second ChemStencil prototype. Should be able to get a physical copy & test if I can fully use it.
What's next?
I've set a bunch of goal - reward tasks. Basically if I complete a goal, I get a reward.
| | |
| --- | --- |
| Goal | Reward |
| Daily Journaling (next five weeks) | New Brown Shoes |
| Squat 70kg (3x12) | New Gym Shoes |
| Gym 4x / Week (next five weeks) | New Fragrance Inspired by Tobacco and Vanilla - 290 |
| Save £500 | New turtleneck/chinos |
| Kick nail biting habit | Faux Fur Bucket Hat |
| Elo 1000 in Chess | Enamel Rook Lapel Pin (my badge of honor) |
Funny story with the Faux Fur Bucket hat - seems random, but I went out with something similar and got so much attention. One of the best nights out I've had in a while.
Mindset Mondays
I know its Sunday, but I'm gonna start doing this.
I found this
article
from a post on the forum. Biggest thing I took away was "what skills could you use now to get to the next rung? I actually applied to become a chemistry tutor because of this. The proceeds will all go towards A) investing in Dr. Martens stock - an interesting value play I've seen recently & B) Travel.
What was your biggest takeaway?
Cheers,
Spenny
Edit: Changed 5x gym to 4x gym, as I am doing a regime from a personal trainer.
Last edited: