Bronze Contributor
Read Millionaire Fastlane
*** MODERATOR NOTE
THIS POST WAS EXTRACTED FROM THE SELL-ME SATURDAY
SELF-PROMOTION THREAD.
DUE TO DETAILED DISCUSSION,
IT WAS EXTRACTED TO ITS OWN THREAD
Thanks MJ for allowing us to post our product on your forum. There's a lot of knowledge and talent here. In the name of transparency, as much as we'd like to sell our product, our product, website and my wife and I are very new to this business. We could really use any feedback on the product and the website that this community has to offer.
The problem:
My wife and I were trying to manage our weight, but we just didn't have a place to keep our bathroom scale where it was convenient to use. We would stand it on edge, but often it would slide down the wall and break a foot off the bottom. We never would have even considered getting a larger, nicer, glass scale. We usually just skipped weighting ourselves.
One day my wife asked why couldn't I make something that could store a scale off the floor and out of the way? This got me thinking. After several years, countless CAD models and prototypes, my wife and I are proud to present:
UpScale
UpScale keeps your scale off the floor, out of the way and ready for use.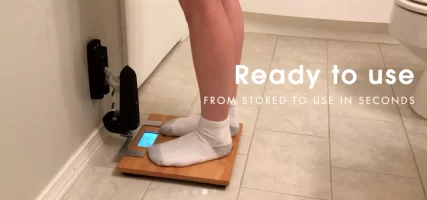 We believe UpScale can work in even the smallest 1/2 bath. It can even attach to the back of a door.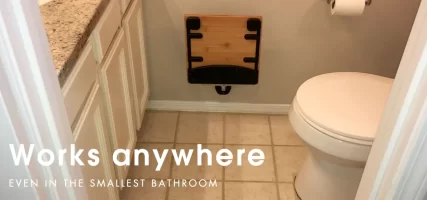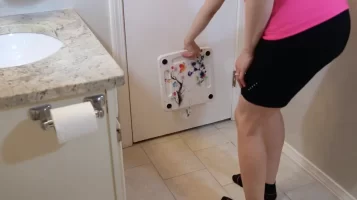 We hope once your scale has been UpScaled, you may want to decorate the bottom of it to enhance any bathroom! We use laptop decals, but, leaving it plain it fine too.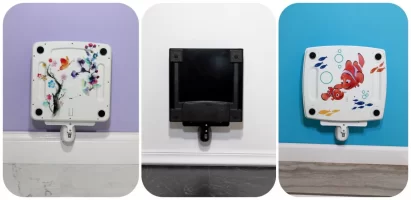 UpScale is made in the USA (my wife and I rivet them in our garage) and has a lifetime warranty.
As our introductory offer, we're discounting UpScale 10% with free shipping. We're also giving an additional $10 off if you use the checkout code Fastlane.
As I said earlier we welcome and appreciate any feedback. At the moment we're only offering it for sale in the US, but would love to here from forum members outside the US whether or not this product is useful in your country.
TheUpScaleScale
Thanks again MJ and Fastlane community!
Brian and Lisa
Don't like ads? Remove them while supporting the forum. Subscribe.