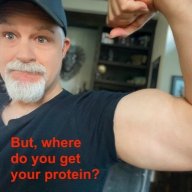 I followed the science; all I found was money.
Staff member
FASTLANE INSIDER
EPIC CONTRIBUTOR
Read Rat-Race Escape!
Read Fastlane!
Read Unscripted!
Summit Attendee
Speedway Pass
Jul 23, 2007
34,944
137,985
A bit late on this, but better late then never.
Footage compliments goes to Venture Addicts, a small production company.
(Link coming...)