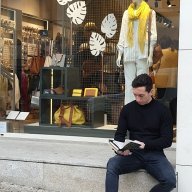 Bronze Contributor
Read Fastlane!
So, the title of this thread says it all.

What results did you get out of trade shows? What are your thoughts on getting a booth on trade shows related to your business?

----------------------

I am starting out, and after a lot of research and talking with qualified and successful entrepreneurs, I realized one of my best chances to start "fast" is by getting into a trade show.

I also was thinking to go into markets that are not fully crowded, but after some research, another "basic" thing hit me: "Go where the money is!".

And that is the reason why I'll be choosing to sell my product in the biggest economies.

To get a booth at a trade show, and to travel to that country, it will be a substantial investment for me.

With all that said, what pieces of advice, lessons, and experiences have you to share with us from trade shows you have attended?