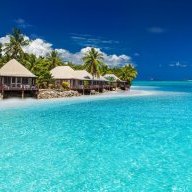 Bronze Contributor
Read Fastlane!
Read Unscripted!
Speedway Pass
This is going to be a long post, but here it goes.
I've noticed lots of people giving advice and searching for ways to lose fat effectively on the forum lately, and I thought I'd give you my perspective and what's worked for me as well as past clients I had.
So here it is..
***
4 years ago, I used to be
really
chunky (well over 200 pounds of mostly fat and barely any muscle).
I had the hardest time losing "weight" and used to do hours of research, day after day hoping to find the "secret" to fat loss (notice I said "
fat loss
" and not "
weight loss
").
But during college as I was helping my personal training clients and myself lose fat and get into shape, (some of which "couldn't lose weight" either apparently), I've found that it comes down to these few key things.
1.
Eat right for your metabolic type.

Sounds super fancy, I know. What does it mean? All it means is this.
Eat instinctively
.
Everyone is different, and therefore, has different needs. Some people need more meat than others. Some people need to eat as vegans, others thrive on low carb diets, it doesn't matter. At the end of the day you need to eat the way that
FEELS
right for
YOU
.
Eat to balance your body and your mind.
Tip: A good way to test this is by doing challenge diets. Try eating as a vegan one day. Try eating only meat and butter for another. See how you feel. Your body will tell you what you need more of if you listen.
If you feel tired all the time eating all meat and fats one day, try adding more fruits and vegetables in your diet. If you're eating only fruits, veggies and grains but never feel satiated, add more fat.
Be like a scientist and experiment. Eventually you will find what works for you and what your individual needs are (instead of blindly following other people's advice).
2. Eat regularly to satisfy hunger.
Eat slightly smaller main meals and eat snacks to increase your metabolic rate (the rate at which you burn calories).
3. Eat high-quality food

Get rid of the sugar and processed junk. Not only does it make you look like sh*t, it makes you feel like sh*t too.
It's hard to chase your dreams and achieve your goals when your main source of energy is coming from packaged garbage and pop tarts.
MILLIONS of cells in your body die EVERY SECOND.
And guess what?
Those new cells that are being created are being made out of what you're eating.
So if you're eating garbage, guess what you're being made out of?
The more processed food you put into your body, the HARDER your body has to work to get it out of your system.
Your body is thinking "Hmm, should we help this guy build muscle, lose fat and look more attractive? OR should we try to survive and get rid of these toxis? Meh. F*ck this guy. His gains can wait."
All your body cares about is survival.
Feed it right and you will not only feel better, but you will look better too.
4. Drink plenty of water

You should be drinking half of your body weight in ounces every day. This is super important. Your body needs water so that your liver can effectively metabolize body fat.
Water also keeps you full and therefore less hungry.
5. Move your body

Bodybuilding, Dodgeball, hiking, walking or other miscellaneous things *cough cough*.
It doesn't matter. Just make sure you remain active and get plenty of movement each and every day.
If you can and enjoy working out, do it. Building muscle is FAR more beneficial to losing fat then doing hours of cardio.
Why?
Because the more muscle you have, the higher your metabolic rate will be and therefore the more food you can eat without gaining fat.
It's also easier to stay lean when you have more muscle because muscle is very metabolically active, meaning it's a fat burning tissue.
The more muscle you have, the more calories you burn.
That being said, if you go to the gym and you do workout, try not to sit for the rest of the hours in the day. Make an effort to keep moving so that your metabolism doesn't come to a screeching halt or it could hinder your progress (along with making you more unhealthy in general).
6. Get to bed before midnight

Going to sleep late every night disrupts your sleep/wake cycles. Not only that, it also adds stress to your body and increases your chances of gaining weight because of hormonal imbalances.
7. Never diet again.
STOP. CUTTING. CALORIES.
There. I said it.
I promise you it doesn't work in the long run. Me, my clients and many other people had to learn it the hard way. Don't make the same mistake.
The reason why calorie restriction diets don't work is because..
When you cut calories dramatically,
you disrupt important hormones and enzymes
.
What happens when you disrupt important hormones and enzymes?
Your insulin goes up.
Your stress goes up.
Your metabolic rate goes down.
Your muscle mass decreases.
Your lipogenic fat-storing enzymes go up.
And your lipogenic fat-burning enzymes go down.
ALL of which contribute to you gaining more weight, wondering what's wrong with you and continuing the perpetual cycle of looking in the mirror, not liking what you see, working harder (not smarter), following other people's dogma and not getting the results you want.
That being said, I'll say it one more time.
Stop cutting calories. And burn all your diet books!
***
So there it is! It's a lot of information I know, but if you follow these steps that I used to succeed for not only myself, but my clients as well, I'm sure you'll get the results you're looking for.
Just like anything though, it takes time.
Which brings me to the final and last piece of advice I'll give you...
YOU WILL FAIL.

I promise you will. Sorry.
If you follow these steps and try to do them all at once, you'll find yourself asking the same question over and over again. (Only next time, you might be bigger!)
But if you make
LIFESTYLE CHANGES
and change only 1, maybe 2 things at a time and make it a
HABIT
, your success is practically
guaranteed.
Health is a process as well. Enjoy the journey and if you fall off the wagon, just get right back on.
Good luck to you!
P.S.
If you do end up getting great results, send me some before and after pics. I'd love to see them!
All the best!