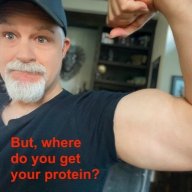 I followed the science; all I found was money.
Staff member
FASTLANE INSIDER
EPIC CONTRIBUTOR
Read Rat-Race Escape!
Read Fastlane!
Read Unscripted!
Summit Attendee
Speedway Pass
Jul 23, 2007
35,595
141,931
I don't discuss this in The
Millionaire Fastlane
, but I do in
Unscripted
.
It's the concept of the
FEEDBACK LOOP
and how it generates passion and motivation.
Passion tends to FOLLOW, not LEAD.
While you can be passionate about projects and goals, ultimately the FEEDBACK LOOP is what keeps that passion fired and/or growing.
"Follow your passion"
and
"do what you love"
is bad business advice.
I thought it was time to fully dissect these two syrupy platitudes.
So now anytime I hear the shit-turd "follow your passion" I can send this video.
(And this video also covers Steve Job's use of the phrase "love what you do.")