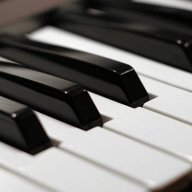 Legendary Contributor
EPIC CONTRIBUTOR
Read Fastlane!
Read Unscripted!
Summit Attendee
Speedway Pass
May 27, 2013
3,251
14,660
I stepped up my wholesale game this month in a big way. I'm leveraging the time and connections of showrooms and sales reps to get my product distributed into retail stores.
This Thread is For:
People with products/brands selling only on Amazon/ecommerce, who want to expand offline.
People looking to increase the multiple for which their product business is worth
People looking to get some CONTROL in their business model.
People who are trying (and failing) to get into wholesale by adding 1 store at a time.
A year ago, wholesale was new and "scary" to me. There was a lot of mystery shrouding the process and the terminology. Before I get to my process, I'm first going to walk through some of the pre-requisites and terms that you need to know for selling wholesale. This is not an all-inclusive list, and the requirements by industry may be different for you.
What is a Showroom?
Showrooms are generally set up in a Market Center, with lots of other showrooms. Think of a Market Center like a shopping mall for wholesale buyers, and Showrooms as the stores in that mall.
Dallas Market Center:
A showroom in Dallas Market Center:
Permanent showrooms are open 9-5, 5 days a week. Some showrooms only open for a week every 2-3 months for the "Markets". Some showroom reps will also set up at some "pop-up" trade shows in nearby cities.
A "Market" is a once a quarter industry-specific event, like a trade show, where wholesale buyers visit the Market Center en masse.
Wholesale buyers like to buy from showrooms because with one contact, and one check, they can buy an assortment of different brands and product lines. It is much more convenient then dealing with each individual brand directly. Brands like it, because with one contact, your product will get placed into many different stores.
What Do I Need Before Approaching a Showroom?
A Product Line - A range of products that are cohesively grouped together. Showrooms/distributors don't usually pick up just one product, they pick up a whole product line.
Line Sheet: A "mini-catalog" that showcases the products in that product line. Fit onto 1 or 2 pages, designed to be handed out to prospective wholesale buyers at a trade show (or emailed).
Price List: Usually included with line sheet (if prices are not on the sheet). Has wholesale prices, suggested retail prices, shipping info, minimum order info, display options. Mine is set up in Excel like an order form, where buyers can fill out quantities on the form, and put their CC info and shipping info at the bottom.
Proven Sales/Customer Demand – Having proven B2C sales helped immensely in my case. If you're product is good or unique enough, this might not need to be a huge amount of sales. I attached a line graph to my follow-up emails, that showed a line going from $0 to $xx,xxx/mo in 2 years, and it impressed many reps.
Retail-ready packaging – There's a lot that can go into nice retail-ready packaging, and it's different for every product. Google it.
Display options – Having at least one product display will be essential. New stores are more likely to give you a chance if you have some sort of display unit. Google or Pinterest it and/or walk around your local big box stores and see what other brands are doing.
A Healthy Profit Margin – Showrooms/Distributors will take a percentage of the revenue. It varies by industry… my showrooms range from 10% - 17% commission. Know your numbers, and have a target commission range in your mind before getting into a negotiation. Showrooms will also charge a once a month, or once a quarter "Showroom Fee", to cover their overhead.


How Do I Get My Products Into a Showroom?
This process was so simple, that
I will give you the exact steps…
1. Find all relevant wholesale market centers for your industry via Google. For example search: "Kids wholesale markets" or "Biggest kids wholesale market centers". For me, this was Dallas Market Center, L.A. Kids Market, New York Kids Market, and Americasmart in Atlanta. If you sell housewares, Chicago and Las Vegas are big ones. Try to find market centers in each of the "Big 4" territories: West, South, North East, South East. Midwest if you can.
2. On the market center website go to "Showroom directory" or "Exhibitors". Sort the directory by relevant niche/industry.
3. Go through the entire directory, and take 10-15 seconds to click on each showroom and see if your product would be a good fit with the other products that they sell. Showrooms tend to sell product lines of a similar style.
4. Any showroom that seems remotely relevant, grab their email from the directory,
which 99% of the time goes directly to the decision maker,
and add it to a spreadsheet.
5. Repeat this process for the all the top market centers in your industry that you can find in google, until you have a big list.
6. Email everyone on your list (or have Quickmail do it). If they don't respond to your first email, follow up with another email every 3 business days until you get a response. Many showrooms responded to me same day, after I sent the first email. These people are GOOD at responding to email (MUCH better than B&M store owners). Here is the exact email I sent out:
Subject: Appropriate Person?

Hi,

My name is [NAME] and I'm the owner of [BUSINESS]. We've shown good growth in B2C sales in the last 2 years, now averaging [$XX,XXX] in sales a month, and I am looking for a distributor/showroom to help us scale our wholesale sales.

Could you please direct me to the person that handles new vendors for [NAME OF SHOWROOM]?

Thanks so much for your help!
​
7. Showrooms will look up your website and check it out, and if they like you, they will respond back and ask questions and set up a phone call. If they don't like you, you'll get an "I'm sorry, but our showroom is not taking additional lines at this time".
8. Work out the details of their paperwork, requirements, and set them up with a display and product for their showroom.
​
What's the Catch?
There isn't one. Literally, after 6 hours of work, most of it spent going through directories, I nailed down a showroom in Atlanta, Dallas, Los Angeles, 1 Midwest rep, and am currently in negotiations between 2 showrooms in NYC and Boston. I have the entire U.S. covered.
I can't tell you how many hours I've spent in the last year running cold email campaigns on lists, and doing countless follow up, and the end result was only getting placed into 60-ish stores. I'm glad to have that extra income now, and it was good for me to learn the wholesale process, but overall it was a huge waste of time.
I will be selling my business soon, and I hope that this wholesale growth will increase my sale multiple by 0.5% - 1%, as having offline income makes my business more legitimate and less risky than being "Just an Amazon business".
I hope that was helpful for some of you. Feel free to Ask Me Anything about the process, or share your own experience getting into wholesale.
I'd also like to hear any perspectives of people who have dealt with showrooms/reps from the buyer side.
Take action on getting into wholesale this week.
Last edited: