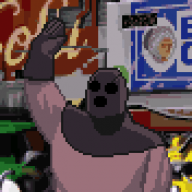 Contributor
Read Fastlane!
I've been able to save up £18,000 from savings out of my paycheck over the two years of Covid. Each month I've reliably been able to save at least £500. This is great, but this year I don't want yet another year of saving and want to do something more radical. I'm considering working part-time so I don't have to work Mondays any more, then investing that time into my blog and business. This would still leave me at about £100 savings a month so I wouldn't be losing money.

In effect I'd be investing £400 a month into my business, trying to get a return on investment.
Have any of you done this? So far I haven't ever worked part time so I'd be interested in anyone's perspective in what it's like.