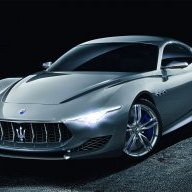 Bronze Contributor
Read Fastlane!
Read Unscripted!
Speedway Pass
User Power
Value/Post Ratio
214%
Sep 7, 2015
175
374
I've been thinking about putting together a progress thread for a few weeks, but having drifted very slowly from task to task, I think some form of public accountability could be useful in getting my backside into gear.
Over the last couple of years I've attempted, with little success to sell on Amazon (my introduction thread is
here
). After putting a lot of effort into learning about selling on Amazon, I'm keen to make this a success to prove to myself I can do it. However, I'm also aware that an Amazon business breaks the Control commandment of
CENTS
so this won't be my sole focus.
In the past, one of my weaknesses with Amazon has been my impatience with waiting for samples, orders, taking time to test listings, etc. Consequently, I've rushed into another product choices too quickly with not enough research or focus on delivering additional value to the customer. To combat this, I'm putting more time into product research and also going to have a second non-Amazon idea that better meets the
CENTS
commandments that I can work on while I'm waiting.
The second idea is based on a premium product that I almost bought a few months ago. This product is a small niche of a product in a larger market. When I researched the niche more, I found everyone's marketing was aimed at the larger market, not specifically the customers in the niche, but these customers are very different.
I think I can deliver a great website targeted to this niche delivering great value to potential customers and filling a needs that's currently missing in the market. As the products are dropshipped, I can do this with little initial financial outlay. Therefore, to fill in the time I'm waiting for samples and deliveries on the Amazon business, I'll build up this website.
The aim is in the future for the Amazon business to generate a steady income, but the website to be my true Fastlane escape form the rat race.
Therefore, this progress thread will be broken into 2 parts.
Part 1: Amazon
Progress so far:
Researched and identified a product that is selling well despite 3.5 star reviews.
Identified how to improve the product
Received quotes from manufacturers
Got shipping estimates
Next Steps
Buy a couple of competitors products to see the product up close and see if I can improve them as expected and also get a better understanding of the quality expected (this will be useful when reviewing my sample)
Based on the competitors products, define final specification of my product
Order a sample from my chosen manufacturer
Part 2: Niche Product
Progress so far:
Identified product suppliers
Research competitors and not found anyone marketing specifically to my niche
Next Steps
Contact the suppliers and find out how to become one of their stockists
Start building a test website in Shopify to test the market using Facebook ads. Due to the premium nature of the market, a simple one page website is unlikely to convince visitors to make a purchase so I need something a bit more substantial to make it look plausible and the testing give genuine results.
To give myself some accountability, I'll post an update in 2 weeks.