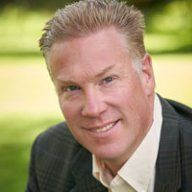 Bronze Contributor
Read Unscripted!
Speedway Pass
User Power
Value/Post Ratio
123%
Feb 5, 2020
88
108
As my wife and I age, we are looking for places to put capital that will produce somewhat passive income. We are most familiar with real estate, however I have an awful and worrisome itch of a concern. I worry that something like the following could happen, and I wonder how one might protect against it?
We buy a condo in Anytown for $400k cash, and hope for a 5% annual ROI. Let's imagine we are renting the unit for $2k/mo. Let's also imagine that our living expenses are $2k/mo. All is well.
Then, local government goons decide to implement Rent Control. We are "allowed" to continue our lease at $2k/mo until the end of the lease term, however the awesome tenants and we agree that with inflation and the increased $100/mo HOA fee, that we need to raise rent to $2,150/mo. Oops, it dawns on us that we are not allowed to raise rent by $150/mo, and that instead government bureaucrats have crunched numbers and that an increase of only $27.48 is "fair" and "equitable." Oh well, my wife and I can eat cheaper food and get rid of our gym memberships.
Next year, free market rent should be $2,500/mo, and our personal expenses are now $2,600/mo. Damn it!
Ok, ok, I know the above "100% of eggs in one risky basket" is silly, but it is just an example to illustrate a concern. Some ways that I have contemplated a landlord might protect themselves against the tyranny of Rent Control include:
Select a place where the political bias is more free-market, like small-town Idaho versus The Bay area.
Base rent on something other than the USD, like some sort of index or precious metal or similar. (Rent is 1.2 otz AU/Mo.)
Set rent ridiculously high, like $10k/mo in my example, and offer discounts via wink wink (discount this year is $8k /mo, next year $7,850/mo discount etc...
Don't even do residential real estate, and instead do a REIT, storage units etc...
?
?
What else do you know? What would be a great #5 and #6?
Have any of you experienced rent control suddenly coming to your area? Was there any way for landlords to be grandfathered into being exempt? How?
What else should I be asking that I am not?
(The image is of the view from the deck of a rental condo we have in Fountain Hills, AZ, if any of y'all are headed out to stalk MJ, hit us up...lol)