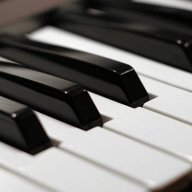 Legendary Contributor
EPIC CONTRIBUTOR
Read Fastlane!
Read Unscripted!
Summit Attendee
Speedway Pass
User Power
Value/Post Ratio
454%
May 27, 2013
3,251
14,773
First, I wanted to start this thread by acknowledging the incredible value dropped by
@Scot
on this same topic in his recent
INSIDERS
thread. It's worth springing for that
INSIDERS
subscription to see the cool stuff he's up to.
Like
@Scot
, I also recently made the decision to start seeking Angel investment for a seed round, and am going to allow you guys to follow along for the ride. Our business models are completely different, and our journeys to seed funding are going to take different paths. I think it'll be an interesting to watch them side by side.
Thanks to
@Kak
for encouraging me to think bigger. Now it's time to see if I can make "bigger" happen.
March 2018
- I met up with a local tech CEO who had been through a seed and Series A round already. I knew almost nothing, and just wanted to get his thoughts. He shared his pitch deck with me, pointed out the weaknesses in my business (from an investor perspective). He grilled the hell out of me with tough questions, and then chastised me for not having the answers to those questions. I realized I had a ton of work to do.
I decided not to pursue funding any further at that point, as we had had some manufacturing and product quality trouble, and I wanted a couple more shipments under my belt, to try and correct those issues first, before putting gas in the business.
Fast forward to Now
: Demand is far exceeding supply, people are begging me for product we don't have, and my cash is all tied up in containers that are in production. I've been self funded thus far, by reinvesting the proceeds from the
sale of my previous business
. That's getting stretched thin now. The product quality has improved, things are getting systematized, I've got good people around me... we're ready to go.
Why do I need the cash?
There are lots of reasons. In no particular order:
Product development - Need at least 250k for developing some new products.
Inventory - Need to fund more frequent orders. Need to be able to rapidly deploy a dealer network, which will involve net-30 terms, free demo models, an increased percentage of sales at wholesale pricing... all of which hurt cash flow. Also need to be able to purchase MOQs of accessory products, which we are adding lots of.
Staff - Hiring a full time sales/customer service person.
Marketing - To test/scale/max out/optimize all advertising channels. Trying some Big Media channels. Designing marketing materials/collateral.
Content - Professional video production, website additions
Overhead - Will need a bigger warehouse. Maybe in a year? It'd be nice to have an attached showroom, extra storage space, more office space. Maybe I buy instead of lease? It'd be nice to have some options financially.
Why not get bank financing?
I need more than what i'd be able to get through bank financing. At least with a business that's only been open for 18 months. I should have a small line of credit in place soon though to help for the short term. Also, I don't want the risk to be all on me. I've got a wife and two kids, and have a lot of skin in the game already. I'd like to share the risk with investors.
Why not bootstrap?
Because I want to go fast. The opportunity is available in this space now. I want to be the dominant player in this space, before the market matures. Bootstrapping, with products with long manufacturing lead times, and ocean freight, is going to take a while.
Excited to share with you guys what I learn on this journey. Hopefully someone finds it helpful and is inspired to pursue funding for their business. I know close to nothing right now, so if I can do it... you definitely can!
Coming soon: What I learned this week, and the Investors that are already showing interest.