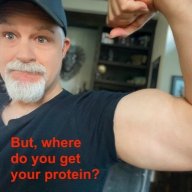 I followed the science; all I found was money.
Staff member
FASTLANE INSIDER
EPIC CONTRIBUTOR
Read Rat-Race Escape!
Read Fastlane!
Read Unscripted!
Summit Attendee
Speedway Pass
Jul 23, 2007
34,975
138,110
If you read
Blue Ocean
, (recommended read in the
bookstore
) I was thinking that this might be a "possible" Blue Ocean...
Cross a mobile home park with an gated HOA community and the TINY HOUSE trend...
So this would be a bit more upscale, featuring tiny homes (< 1000 square ft) and with an HOA to help assist managing "rift raft" and other things associated with mobile home parks.
There's a growing trend among young people who recognize that a big house and a big mortgage simply isn't worth it anymore. As a result, we've seen big growth in the Tiny House trend as more and more people seek travel and experiences, other than being house broke.
Could a "tiny house" park be a possible Blue Ocean? Obviously the dirt is in the details and the branding so it doesn't cross into the realm of a trailer park.
Thoughts?