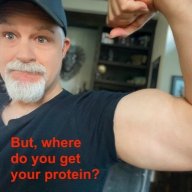 I followed the science; all I found was money.
Staff member
FASTLANE INSIDER
EPIC CONTRIBUTOR
Read Rat-Race Escape!
Read Fastlane!
Read Unscripted!
Summit Attendee
Speedway Pass
Jul 23, 2007
35,599
141,960
On
@Vick
's legendary GOLD thread on the INSIDE, he was quoted as saying this:
Anyway, been taking some masterclasses online at

masterclass.Com

as well as a ton of other research.
(He's taking a class on screenwriting, which interests me)
I never heard of Masterclass.com so I took a peek.
Let me just say, DAMN.
Can you say freaking
VALUE
?
I was so impressed by it that I created this thread, tweeted and shared it, put a sponsored link on the forum, and then I signed up for a full year.
The idea of getting to hear specific insights from writing greats such as Judy Blume, James Patterson, Malcolm Gladwell, not to mention Aaron Sorkin (screenwriting) and Ron Howard on film-making-- and a whole bunch of other stuff from folks who are LEGENDS in their field, all for less than $200 bucks?
My jaw is on the floor.
MasterClass Online Classes
Folks we live in an incredible time to learn, to explore our creativity, and to turn our shittiness, into greatness.
All it takes is a lot of effort.

The resources are out there.

Knawwwwwledge.

It's like a treasure map in your hands, just ready and ripe to be followed, but you gotta be willing to endure the journey.

Between this website, Udemy, Kahn, Lynda, Stanford Online, other colleges online, books, white papers, and a whole bunch of other resources (mostly cheap or FREE) there is no excuse.
Again, no FREAKING excuse!
If you're still whining and complaining that "NO ONE WILL MENTOR ME!" what you're really saying is "NO ONE WILL HOLD MY HAND AND GIVE ME A CHECK FOR 1 MILLION DOLLARS!"
Get to it!