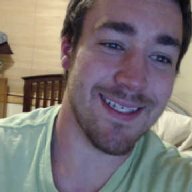 Bronze Contributor
Read Fastlane!
Read Unscripted!
Speedway Pass
Hey everyone, I'm posting to the
INSIDERS
for a bit more privacy because I'm going to reveal a little bit about my business that I don't want stolen. To cut to the chase I'm looking for some ideas for a brand name and I'm not good at thinking of stuff like this. Hopefully someone who is will reply.
So you'll need to know a little bit about what I offer and what I'm doing in order to help me. So without further ado, here we go.
I'm a movement/ mobility coach/ joint health coach, vegan nutritionist, mind coach, NLP Practitioner, copywriter, nutritionist, entrepreneur, warrior, father, life coach, pick up artist, man coach, and motivator.
I am building a personal brand through Instagram, Twitter, YouTube, and other social media and driving traffic to a website/blog to offer my services. Services will include coaching and information (ebooks) in any of the categories above.
This is mainly to build up my brand and build funds for the long game which will be a franchised movement/ mobility gym where people can go to optimize their bodies for physical and mental performance, learn proper joint mechanics, etc.
Hopefully this is enough info for me to get some feedback. I don't want to think to much of this and I want to get it over with because my brand is starting to grow and I want to get all my accounts changed before it's noticed. Thanks everyone.
PS. I would use my first and last name but it's extremely generic and the domains are already taken lol.
Sent from my iPhone using Tapatalk