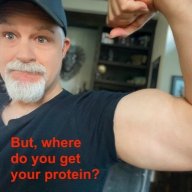 I followed the science; all I found was money.
Staff member
FASTLANE INSIDER
EPIC CONTRIBUTOR
Read Rat-Race Escape!
Read Fastlane!
Read Unscripted!
Summit Attendee
Speedway Pass
Jul 23, 2007
34,634
136,324
I am vacationing in Santa Barbara until August 1st so my participation here in the next few days will be a bit limited.

If spam or "Ron Paul for president's" threads appear, it may take me a a few hours to remove them since I am only logging onto the computer 2x per day.

Next week I will start adding some cool features as well as hire someone to redo the design.

Also the challenge in this forum will be getting it off the ground. I do not have the marketing machine of the Rich Dad organization. I do intend to spend some $$ in marketing and have some sigs going on in other active forums I participate in. I'm thinking about advertising in exotic car forums as the constituency there consists of high-level achievers and people striving to achieve.

Right now this place has grown due to the kind words and word-of-mouth from the charter members - I thank you for that. I hope we can continue to grow while I create the marketing strategy to bring in new participants that have the caliber and experience to add value to the conversations, in addition to those enthusiastic to learn.