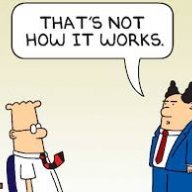 Silver Contributor
Read Fastlane!
Read Unscripted!
Speedway Pass
Hi everyone,

I posted some time ago about language learning tips and now I decided to take a step further to become a language teacher myself on a part-time based (apart from my full time job which is draining my energy at the moment).

My "why's" behind this is I really enjoy teaching languages (I worked as volunteer in Turkey one summer),is an interesting way to work as freelancer and is excellent to improve my selling/communication skills. At the moment I do not have any certification however I am able to teach english and spanish to other people and believe me there are millions out there who are willing to pay, put the work and improve their language skills.

I am using Italki as platform has anyone in the forum used this before? Any tips on how to make the most out of it? And if you have been in the process of becoming a language teacher before how have you started during the first few months? I contacted some friends of mine who are teachers here in Brasil and in Italki I am adding value for free before offering a lesson.