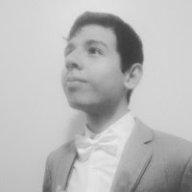 Contributor
Read Fastlane!
Read Unscripted!
Hey guys I've been doing some research on house hacking for the past 3 months and I think I'm ready to get my feet wet.
A little about me. I just turned 21 two months ago, I have a FICO credit score of 759 and I make 100k a year through w2 salary. I work as a software engineer in a pretty stable company so I'm not super concerned with losing my job. Even if I did, my expenses right now are pretty low and I am confident that I could use my skills to pay some of the property expenses myself if I had a high vacancy for some reason.
I just recently moved to Milwaukee, WI to live near my mentor. The opportunity cost of staying in Houston became too much.
MY GOALS:
I don't want to pay rent anymore
I want to have at least a few hundred dollars of positive cash flow
I want to build on an asset instead of throwing rent money away building someone else's
I want to gain experience as a landlord and a property investor
I want to live in a relatively safe area
I want to live in an up and coming neighborhood
I want the property to have some kind of added value potential, meaning I can fix it up a little bit and not pay a premium on a turn-key property

PREAPPROVED LOAN DETAILS:
30 Year Fixed FHA
Purchase Price: $350,000
Down Payment Required: $12,250
Base Loan Amount: $337,750
(Damn I can't find my rate. what kind of rate should I be looking for?)
PROPERTY I AM LOOKING AT:
Purchase Price: $219,000
Property Type: Triplex
Year Built: 1902
Unit 1: 3bd 1 1/2 bathrooms
Unit 2: 3bd 1 bathroom
Unit 3: 2bd 1 bathroom
Location: Brewer's Hill, Milwaukee
Estimated SQ FT: 3,216
Owner pays: water, sewage
Tenant pays: gas, heat, electricity
The property is sitting on a double lot and has a full basement. Unit 1 is currently occupied at $1000 rent, Unit 2 is occupied at $900 rent, and Unit 3 on the third floor is currently vacant but if I lived here I'd be living in the 3rd unit which is the smallest, and get a roommate in the 2nd bedroom for around $400 a month.
THE PROPERTY EVALUATION:
- Purchase Price: $219,000
- Gross Potential Income (GPI): $27,600 | Sum rents multiplied by 12 months
- Vacancy loss: $1,380 | GPI multiplied by 5% as a fund in case there's unit vacancy
- Gross Operating Income (GOI): $26,220 | GPI - Vacancy loss. This is the property cashflow after potential losses
- Property Taxes: $4,905 | Purchase price * 2.24% Milwaukee county property tax
- Net Operating Income (NOI): $20,260 | GOI - Taxes. Income after all expenses not including mortgage
- Replacement Reserves Account (RRA): $7,000 | Long term repairs and costs. This is honestly just an arbitrary figure I threw in here. I have no idea how to calculate this (someone help)
- Mortgage payment: $1,540
- Before Tax Cash Flow (BTCF): $11,720 | NOI - RRA - Mortgage. equals to the cash flow the property will produce before taxes
(Note: These numbers aren't accounting for some operating expenses such as maintenance and utilities)
Now, these next set of values are calculated without taking into account I am using an FHA loan. The calculations are made using 25% as the downpayment. The reason for this is to crunch the numbers as if it were a normal real estate investment, so I can get a more accurate picture.
- Capitalization Rate: 9.251232877 | (NOI / Property Price) calculates return on investment
- Cash on cash return: 21.4063926941 | (BTCF / 25% of Purchase Price) return on investment assuming you used leverage
- Debt coverage ratio: 13.15597403 | (NOI / Mortgage)
If anyone is wondering where I got this formula from, it's called the S.E.O.T.A formula from a book called "Buy it, Rent it, Profit". This is a "dumbed" down version of that formula.
I failed math two years out of the four years that I went to high school. If someone could do a double check on these numbers I would greatly appreciate it. Also if you guys see anything that looks funny or know of a simpler formula I could use to evaluate properties please let me know.
I scheduled a showing tomorrow. I'm going to give the property a walk around with my roommate who is a home contractor. I'm hoping he can help me spot some red flags. The plan is, if everything checks out I am going to put an offer at asking price and do my due diligence during the inspection period. I'm hoping everything checks out and maybe I can find a few cosmetic things that can help me negotiate the price right now. Or I might just back out completely if I don't like it.
A FEW THINGS I AM CONCERNED ABOUT:
- It seems like in a lot of markets homes are at an all-time high, I'm thinking it's still worth it to buy even if I pay a little bit of a premium.
- I'm a little worried about the moratoriums on evictions that were placed during covid allowing tenants to not pay rent
- By purchasing this property I am basically inheriting 2 units full of people. I need to do my due diligence to find out who these people are and how long they have left on their leases. I have no idea how much effort the current landlord put into screening these tenants.
- The property only has street parking on a street that has a few bars down from the property. I'm a little worried about the parking situation for a triplex that has 8 bedrooms.
- I'm not super sure about what things are going to need fixing on the property, there seems to be a lot of slumlords out here in this county. But I guess I won't find out until I get there and check it out - I think I'm gonna need a CPA cause Idk what I'm doing at all
MY PERSONAL FINANCES:
- $10k in savings
- $1k in actual cash
- $17k in bitcoin (give or take at current price)
- $3k in silver
- $2k in a Capital One Roth IRA savings account (I did this by accident thinking it was a normal Roth IRA. I'm hoping I can liquidate this towards the house purchase and not pay taxes on it)
- $3k in a Roth IRA (I know this looks weird. I just don't know wtf I'm doing lol)
I'm probably going to need to have a way bigger nest egg in case anything goes wrong or happens to the property, my job, or me while I own a home.
I would appreciate any advice you guys have on what I wrote above or tips on how to inspect the property, what to look for, etc.
Also if you currently live in the Milwaukee area feel free to hit me up. I am currently working on a startup here with 3 colleagues and would love to network with you guys.