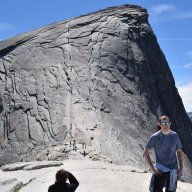 Bronze Contributor
Read Fastlane!
Read Unscripted!
Speedway Pass
If anyone of you are not working out that is the number one thing you can do for health imo.

This is the third time I've fallen off the wagon a bit since I started a few years ago but I'm getting back to it regularly now and I feel so much better.

This is the 2nd or third time that a predictable pattern has happened. Every time I haven't squatted heavy for a certain time and I come back to it, I get sick after my first big work out.

Why is this? The demand exercise places on the body is HARD, especially compound lifts. But the benefit you gain when you regularly do these is that your body responds by becoming stronger and more resistant to disease, inside and out. I feel like a superman every time I crush a hard workout once I'm on the path regularly, and it gives me so much energy, power, clear thought, determination, and peace of mind.

The 2nd best thing is to be hungry every once in a while, this clears away a lot of junk in the body that can build up if your nutrition is always met by food every few hours.

The vast majority of general health problems that afflict the general population like heart disease, most cancers, etc are fixed by doing just these two.