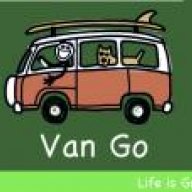 Gold Contributor
Read Fastlane!
Speedway Pass
Jul 25, 2007
6,474
1,365
60
Note: There are many ways of developing your PLAN.
This is just one approach.
I will edit this first post over the next few days, adding more steps. (it's taking longer to write than I figured)
There are many ways of developing-- and implementing-- a PLAN.
Here's the approach we have used:
Step I: Core Values and Character
A. Who are you, really?
Too many people try to set their goals based on how they see themselves through the eyes of others (or the media), not how they really are.
Example: You are out of shape. So you join a gym, but never go.
The result (not going to the gym) makes you feel as though you've failed at achieving your goals.
But that might not be the case.
The real reason may be you hate working out inside a gym. Or that it's too far away.
If you tap into who you are, deep down, as a person, you can often set better goals.
Examples of CORE traits:

-You love spontaneity.
-You really love the outdoors.
-You value being fit.
Goal: Walk/Run/Bike/Hike 3x this week. Next week: 3 or 4x. Next week: 4 or 5x
This combines something you vallue (being outdoors) with something you want (getting fit). And it takes advantage of your spontaneous nature, since you can walk/run/hike virtually anywhere.
* * * * *
So first, find out who you are. Your deepest values and morals.
And remember that discovering who you are is a journey-- you're never done. So always be ready to add things on to this category, and revisit the subsequent steps.
Work on this list for a good 30 minutes before you go to the next step.
B. Sometimes Wanting is better than Having
Most of us have
something
in our closets or garages that we
really, really
wanted but, after getting it, didn't use.
Why?
Oftentimes, it's because what we've chosen does not line up with who we are, deep down.
Think about the things you wanted-- lusted after-- but once you had them, the thrill was gone.
Make a list of those things.
Now, see if the things on that list line up with your core values.
If they do, ask yourself, "Why do I not like this _______?"
Your answers will help guide you in further defining your core values.
They may also help you see how much time/money is wasted when we pursue things that don't really fit who we are.
* * * * * * * * * *
C. What do I really want?
Now that you've identified some of your deepest traits, what are the things you like to do, that are in line with these traits?
This is by far the most difficult part of the exercise. Because it's easy to tell yourself you really want something-- but it's hard to know if
doing
that thing will be fulfilling.
So start with the
CORE
stuff you worked out (examples):
-Family
-Health
-Happiness
-Being outdoors
-Being around other motivated and passionate people
(These are some of ours; yours may be very different)
Next, dream a little. What are things that you like to do, that fit in with the list you made?
For instance: Taking a walk with the family feeds two of my core needs. And if we are all motivated and pasionate during the walk-- and happy-- then WOW!
Walking outdoors with a happy family becomes a very fulfilling activity (for me).
But it's not something I would have picked as a high priority activity, before I identified my core traits.
Work on your things-- but don't limit yourself to your original list.
If you find something that you love to do (like sex), but it's not on your original CORE list, put it on the list.
It's not unusual for you to come up with *more* CORE items during this part than the previous two.
***** ******
D. Fun Stuff
This is one of the easy parts.
As fast as you can, write down at least 20 things that you LOVE to do.
You may not have done them for a while.
Don't take more than 10-15 minutes for this-- this is not something to "think deeply" about-- this is light-hearted reminiscing-- Thinking about stuff you've done in the past, and enjoy doing.
When you have at least 20 things (30 or 40 is OK, too), get 2 different colored highlighters.
Mark one set of things that you currently do every day or every week (like, go to Starbucks, or listen to your favorite radio show/station)
Use a different color for stuff you haven't done in a long time, or at all.
Get your list of core traits/values/characteristics.
If you want, you can give each Core trait an abreviation (e.g., F= Family,
= Happy, H= Health, etc).
Now, look at your "Fun Stuff" list you just made, and next to each item, list any core traits it ties in with (if any).
**************

EXAMPLE:

Walking Outdoors w/family (Ex, Out, F,
, H, P)

Ex = Exercise/fitness
Out = Being Outdoors
F = Family

= happiness
H = Health
P = Spending time w/passionate and motivated people
***************
Go down through the entire list, and see what happens. You may have some activities with LOTs of CORE items. And you may have some with none at all!
This doesn't mean that the non-CORE activities aren't important. On the contrary- it could mean that these activities feed some part of you that you have not yet identified as a CORE part of who you are.
So go through the "non" CORE labeled things, and think about them. What do they do for you? What part of your soul do they satisfy?
If you come up with new CORE items, great. If you don't, that's fine, too.
But whatever you do, DO NOT take any items off your "fun stuff" list if you have no CORE attributes next to it.
Unconsciously, we do things that feed our soul. And if you find any "fun things" that don't make any sense when compared with your CORE traits, perhaps you are feeding a very important part of yourself-- but have not yet identified this as a CORE part of you.
Remember, CORE traits are yours, and yours alone. They don't have to be admirable qualities. They just ARE. YOU.
(EDIT: Made a few changes, to tighten things up)
* * * *
Next step: Taking Action (I'll post this soon)
Last edited: