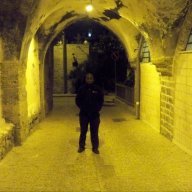 Gold Contributor
Read Fastlane!
Read Unscripted!
Speedway Pass
How I Use HIIT Sprints To BURN Stupid Amounts Of Fat Quickly...
I don't know about you guys, but for me that period between Thanksgiving and New Years is a time that (despite my best intentions)
I eat more unhealthy food in larger quantities while moving less...
And what is the result of all that?
Pretty much what you would expect
(I guess intentions really aren't worth shit when you think about it...)
But just like Marlo Stanfield of "The Wire", when his sales numbers decreased in his illegal narcotics trafficking operation...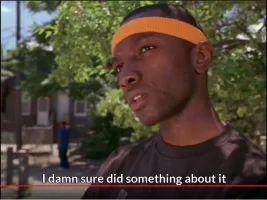 I'm damn sure going to do something about it
Today I want to share with you one of my secret weapons that helps me to "get right" time and time again
It is dead simple and combined with a bit of weight training and a diet that keeps you in a caloric deficit, it is one of the single best tools that I know for burning fat, and definitely works better than something like jogging for a number of reasons
You can just take off way more fat in a single training session while preserving more muscle, and over time this compounds like crazy
(Posting this here for myself as much as anyone else, so I can remember what works)
While there are many different ways of doing High Intensity Interval Training (or HIIT) one thing I love about this particular method is that it goes relatively easy on the knees/feet
This allows you to get in A LOT of training day after day, allowing for continual progress
(even though we're sprinting it's still a marathon...)
It's going to take a long time of doing the right things over and over to get ripped and stay ripped, assuming that is what you're going for... I know it's what I want)
So with all that said, how do I do high intensity sprints on the treadmill?
1. Start with the incline at 0 and at a speed that you are comfortable with like 6.0 or 6.5 to allow your muscles to get warm.
2. Sprint for 30 seconds and rest for 30 seconds (hop off the moving treadmill onto the sides so that the belt can keep moving at the same speed)
Increase your speed every 6-10 minutes. Don't overdo it, but keep on challenging yourself. Remember, even though we're sprinting, it's still a marathon. We need to last for the whole year and beyond.
3. Repeat this for 30 minutes or until spent. If you are at the very beginning, you may have to start with 20 minutes or 10 minutes or even 5. Where you start doesn't really matter. Master that amount of time and then add on a minute or 2 or 5 when it becomes too easy. This way you keep improving. You never want to go over 45 minutes though, as you risk eroding muscle, which is no bueno (muscle tissue burns more fat)
4. If you still have gas in the tank do another session of 30 minutes at the end of the day to speed up results (so that's one session early in the morning and one before bed). And/or you can add a shorter 10-15 minute session after doing weights to maximize fat burn.
DO NOT add all of these at once, as the goal is not to burn out in week 1 or 2. Remember... Marathon... PROCESS...
That's it!
You now have a new powerful weapon in your arsenal. Feel free to thank me later.
Of course you still need to eat right, and of course you still need to do weight/resistance training
But if you do this consistently 4-5 times a week or more, you will start to burn stupid amounts of fat (especially if you are new to/not used to HIIT training)
Any questions?
Hope it works as well for you as it does for me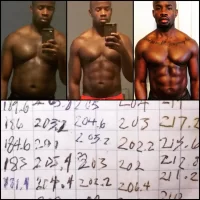 (2016... I put in work that year)
Please report back & best of luck!
Last edited: