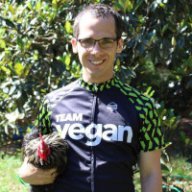 Bronze Contributor
Speedway Pass
User Power
Value/Post Ratio
342%
Apr 11, 2017
72
246
33
Hey Guys,
How did you pick one idea that you had and just go with it? I'm honestly feeling like I'm action faking a lot when I'm just searching for ideas. I'm browsing the net, asking questions on forums of what people need and I came out with a list of over 40 ideas that could be profitable. I find myself still searching for other ideas because I feel that I haven't found 'THE' idea. Sometimes, there's already a lot of competition, or I think the market is too small for it. I want to be certain that I can succeed with the idea that I'm going to pick and just be able to go with it and give my 150%, though I'm sure everybody had some problem with this at some point. I have set some big
goal
for this year, before the next summit and I need to really figure it out and stop searching everywhere for ideas and actually start acting on it.
Do you guys have any tips/stories of how you came to the decision to pick your idea and start with it?
If you've read up to here, thank you so much for your time, I'm really grateful for it
Claude