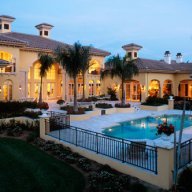 Bronze Contributor
Speedway Pass
User Power
Value/Post Ratio
135%
Sep 29, 2016
77
104
30
Hey there, I used to play videogames heavily.
Now i won't say that was not a good thing to do in my early teens. Thanks to that i learn't the internet. I learned how to speak in english and how to socialize with people who speak in english. All things that have contributed massively to my successes in life.
However, i think it has been more than 2-3 years that i stopped gaming heavily. In fact, I rarely play videogames nowadays.
For me, it was all about making my life my own videogame. The moment i saw that it felt 10x better to build your life, that was the moment i was not attracted anymore to videogames, movies or tv. This is not only habit but also emotional. If you can trigger the neurotransmitter that make you feel good when working on your business, you pretty much won the game. Make addiction work for you.
Applicable steps:
- Cut all sources of videogames
- Make yourself process oriented
- When you get your first big achievement, brag about it and feel good with yourself. This will reinforce the good chemical releases.
- Profit