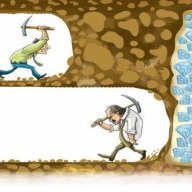 Never give up
FASTLANE INSIDER
EPIC CONTRIBUTOR
Read Fastlane!
Read Unscripted!
Speedway Pass
User Power
Value/Post Ratio
465%
May 1, 2011
6,991
32,495
Very interesting map, but sun and temperature are two very different things and don't always go along. Plus, there's humidity that plays a factor as well like McAdam said.
They don't go together for sure. Most people prefer dry, sunny and cold over warmer, humid and gloomy, though. I mean differences like, say, 10 degrees Celsius and dark all the time vs 0 degrees but sunny.
Humidity is definitely an important factor but that's way more local than the amount of sunshine.
The difficult part of the weather was that winter is extremely dry. This caused a series of illness such as sore throat etc in people that are not used (or "designed for") to that climate. My skin was constantly dry and I started to have some weird issues because I was used to the totally opposite (foggy italian winters)
What helps in the heating season is an air humidifier. I had terrible issues with dry skin last year without an air humidifier. This year is way better.
I now moved to Lisbon which has all the perks of Italy but without the fog. The sheer amount of sunny days is incredible. Everyone is sitting outside in restaurants and cafes. The water at the beach is freezing though.
Lisbon is one of the sunniest and warmest cities in continental Europe. What's lacking, though, as you mentioned, is warm water. Even in the summer the ocean is never comfortably warm (even in the Algarve it's not really that great).
How's heating in your place? Are you freezing at night or is there good insulation and good heating where you live? This is a notorious problem of southern Europe (I've never ever been colder than in Spain and Greece in the winter).