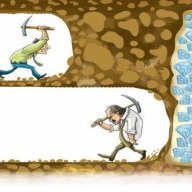 Never give up
FASTLANE INSIDER
EPIC CONTRIBUTOR
Read Fastlane!
Read Unscripted!
Speedway Pass
User Power
Value/Post Ratio
454%
May 1, 2011
6,835
31,027
I live in a cold country and each year suffer for up to 6 months because of the low temperatures, lack of sunlight, short days, and people with permanent scowls on their faces. I'm starting to wonder if it wouldn't be better to leave everything I have here and move elsewhere where I wouldn't live with anxiety, frustration, and stress for a half of a year.

To anyone who has moved from a cold, dark or wet climate to a warm, sunny and dry climate - has it made you noticeably happier and greatly improved your quality of life?

If you have family and close friends back in your cold state/country, do the benefits of living in a sunny and warm place still outweigh the cons of missing them and essentially having to build a new life from scratch?