For sometime now, I've been studying Java. My dream is to create an Android game and make millions but I don't know if this is possible. I've been having doubts about this. I'm stuck between website creation and app creation. I could've done both but I'm obeying the rule in the millioniare fast lane that says: "Focus on one business. Dont cheat on ur business"
I'm in my second year of college but I'm scared about the future. Is the future really safe? Will I end up working at a job till I'm 60 or 70?.
But on the other hand, what if I finish studying Java and I can't code? What if I was just wasting my time? My greatest inspiration was the creator of temple run. She is a mother. She finished college and had a Bsc in chemistry, but she decided to pursue her dream. She started a game company with her husband and also found some people who shared her goals and worked with them.
So what should I really do? Should I go ahead and study Java or is creating a website more easier? Can I create a social media site and become the next Mark Zuckerberg? ( That's insane)
Can I create a social media site and sell it to Facebook for 1 billion dollars? (less insane). Look, I don't need billions of dollars. Just a few million. 10 million dollars or 5 million can be okay. My main point is, I want to buy my freedom and I want it now, not when I'm 60 or 70 and retire with 2 million dollars and buy a lambo which I'll be too old to drive. I don't want to sacrifice 5 days a week and rest on only 2 with a little pay. I want to be rich now so I have to never work again in my life.
So, I'm asking. Should I wait until I finish college and things don't really workout or should I start know? Even
MJ DeMarco
started his after finishing college. I need ur suggestions. Thanks.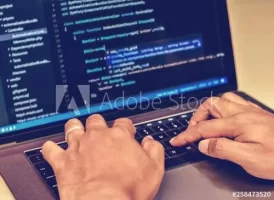 Don't like ads? Remove them while supporting the forum. Subscribe.